Little news is good news for networking giant Cisco.
On Wednesday, Switchzilla boasted another three months of steady, if unspectacular, profit growth in its second quarter of fiscal 2019. For the quarter (PDF), ending January 26:
Revenues of $12.4bn were up 5 per cent from $11.9bn in Q2 2018.
Net income was $2.8bn compared to a loss of $8.8bn last year when US-headquartered Cisco took a $12bn tax hit to repatriate cash it had stashed overseas. A more apt comparison might be net income before taxes, which was $3.3bn this year compared to $3.2bn last.
Earnings per share were $0.73, topping analyst estimates of $0.72 and up from $0.63 in Q2 2018.
Revenues in the Americas and EMEA were both up 5 per cent from last year, while APJC was up 3 per cent. Growth in China was flat.
Cisco noted that this would be the last quarter of its Service Provider Video Software and Solutions (SPVSS) business, as Switchzilla has now divested that unit.
Infrastructure platforms revenue was up 6 per cent, while applications revenue was up 24 per cent and security up 18 per cent.
Cisco boss Chuck Robbins told investors on a conference call Wednesday that, despite the economic and political turmoil and stiff competition in China from Huawei, he was confident the networking giant would be able to continue its growth and transition towards the software space. He noted that, at the end of the day, everyone still needs networking gear.
"Our enterprise customers don't view this technology as an option any more, they now view the technology as a core part of their strategy," Robbins told analysts.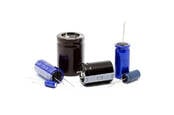 Cisco sues lawyers on its own side – for bigger slice of capacitor price-fixing settlement pie
READ MORE
"Many of the things they're trying to do around simplification and cost reduction, they can't just stop, they have to keep investing."
Pundits seem to agree. Forrester Research analyst Glenn O'Donnell told The Register that, for the time being, slow and steady growth is a sign that things are going according to plan for Robbins and the company.
"I expect more of the same next quarter, but then Cisco has some real opportunity to cash in on the edge computing movement," O'Donnell said.
"We see edge gaining momentum quickly. It's not a bit revenue story for 2019, but it will be in 2020."
Cisco shares were up 3.7 per cent at $49.25 in after-hours trading. ®