This article is more than 1 year old
Boss of venerable sect with millions of devoted followers meets boss of venerable sect with... yeah, you get the idea
Microsoft prez Brad Smith talks AI and ethics with the Pope
The head of an organisation noted for being a bit unpleasant over the years, and is now trying to rehabilitate its image for a new generation, met the Pope this week.
Brad Smith, president and chief legal officer of software behemoth Microsoft, sat down with Pope Francis on Wednesday for a chat about ethics in an increasingly digital world.
We live at a time when we must stay true to timeless values as we advance new technology. I spent the afternoon at the Vatican discussing the teachings of the church, #AI ethics, and why we must always put humanity first. @paolobenanti @PontAcadLife @monspaglia pic.twitter.com/3dVlt6TOke

— Brad Smith (@BradSmi) February 14, 2019
The two talked for around half an hour at the Pope's residence, according to Reuters, covering ethics, AI and the impact technology could have on the world.
On the ethics front, the 82-year-old Pontiff doubtless held off mentioning some of the software giant's more questionable business practices over the years, just as Smith likely steered clear of the Inquisition or some of the far more recent and far more horrible things that some church representatives have got up to.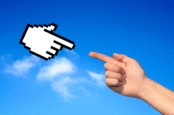 Ever feel like all your prayers go unheard? The Catholic Church has an app for that
READ MORE
It's also a shame that Smith, who noted at a recent Microsoft event that "there are still gaps" in "LGBTI rights", did not see fit to address those gaps when it came to emissions from the Church on the subject. Smith has said in the past that companies must "stand up for the rights of LGBTI individuals in the workplace and communities," unless, it seems, there's a chance of giving the Pontiff a quick peck on the ring.
It did, after all, take the Vatican the best part of 350 years to admit that Galileo was right about the Earth going around the Sun. So probably best not to hold one's breath for a change of heart.
Smith has been outspoken in his calls for regulation and debate over AI technologies such as facial recognition (although not so much that the gang at Redmond would step back from selling it to US government agencies) as well as bridging digital divides. He will therefore be happy to have the Church on board as part of his, er, crusade. ®