The Department of Labor has hit back at Oracle's "inflammatory" accusations that it set up a "secret" pact with plaintiffs in a civil case, saying the database giant is trying to deflect from serious issues of bias.
The US government department and IT titan are locked in a battle over allegations, brought in 2017, that Oracle had discriminated against women and minorities. The case was reignited this year after a year-long mediation failed, and the government sought to file a second amended complaint.
Oracle said the Department of Labor's Office of Federal Contract Compliance Programs (OFCCP) shouldn't be allowed to amend the complaint, claiming it was trying to dig up more evidence because the original complaint was "doomed to fail".
Big Red also accused the government of having a "secret oral agreement" with a group of plaintiffs in a related civil case – which the OFCCP has disputed, saying Oracle is simply trying to "deflect" from the "serious allegations of discrimination".
But the OFCCP's latest filing, made this week and posted by Bloomberg Law, stated Oracle is trying to "chill entirely proper communications" between OFCCP counsel and attorneys representing an overlapping class of Oracle women.
"Oracle engages in rank speculation about the nefarious reasons for such an agreement," the OFCCP said. It added Oracle's counsel should be well aware that it is routine for attorneys to make such common interest agreements.
'Accusations'
The "litany of false accusations" are "an apparent attempt to discredit" the complaints, the government said, pointing out that Oracle had attached a copy of the so-called secret pact in its response.
"Oracle's opposition has no legal or factual merit: it is nothing more than an angry reaction to the fact the public and Oracle's own employees are watching the government's enforcement action here," the OFCCP said.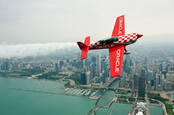 Now, hold on. This may shock you... Oracle allegedly juices its cloud sales with threats and shoddy on-prem support
READ MORE
But it isn't the US filing an extra complaint that has brought the case into the public eye, the government said. "Gender and race discrimination in pay in the tech industry has been a topic of public concern for years now."
The government also rejected Oracle's claims that its references to the pay gap analysis broke a protective order, saying that it was "absurd" to suggest someone could use the average pay gaps to "reverse engineer" a staffer's actual pay.
Moreover, it said that Oracle "provides literally no factual or legal basis for opposing" the amended complaint, which it argued simply adds more detail about the same claims made in the original complaint.
The OFCCP has asked the court considering the case, the Office of Administrative Law Judges, to grant its motion to amend the complaint. ®