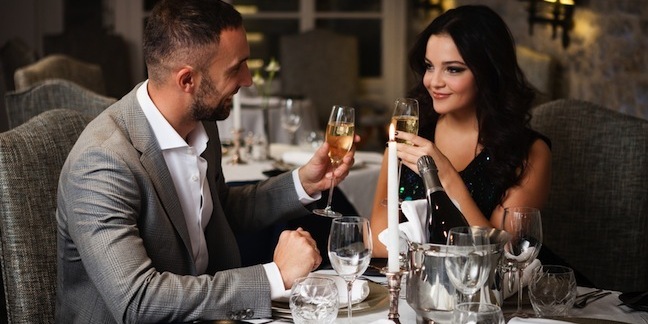 Devs seeking the perfect gift for that special someone were thrown a lifeline yesterday, with the announcement of Visual Studio 2019's launch date and a fresh preview of the development toolset.
Strangely, your correspondent's print-out of the 14 February announcement slipped into a Valentine's Day card was received inexplicably negatively. After all, who wouldn't want to spend 2 April watching Scott Hanselman wrangling a keyboard live on stage? Or at least via a livestream at any rate.
The Visual Studio gang have a lot to get through on launch day as the Swiss Army Knife of development tools has grown far beyond its humble origins as Visual Studio 97 22 years ago. Visual J++, eh? Those were the days.
Visual Studio 2019 is an altogether different beast, and while C++ lingers on, C#, Python and a plethora of other languages and frameworks have turned up to join the party. The thing can be used to target desktop, web or cloud applications, and Azure, of course, has to get a look-in.
And unlike Grandpa Visual Studio 97 with its Visual SourceSafe code pit, this time around Microsoft has its shiny new acquisition, GitHub, to show off.
With the date in mind, Microsoft also emitted a third, and probably final, preview of Visual Studio 2019.
Preview 3, which installed without any of the drama of Preview 2 (Microsoft ended up having to release two patches to deal with problems such as an installer infinite update loop and crashes when opening certain types of JSON files), is very much a steady-as-she-goes release as Redmond gears up for the big day.
The IDE is more pleasing to the eye, "dialling down the luminosity" of the Blue theme, and the odd decision to stick the solution name in the status bar has been reversed, with the information now at the top of the IDE where it belongs.
Extensibility has also seen some love in the form of a single new package called Microsoft.VisualStudio.SDK, which contains dependencies on all the packages in the Visual Studio SDK, lifting devs out of NuGet dependency hell. That's the theory, although right now only 15.9 of the SDK exists. The team plans to go all the way to version 14 in the coming months.
Finally, F# has received fixes aimed at improving its performance over larger solutions as well as tweaks to the compiler, while ASP.NET has been given a lick of paint with Visual Studio's New Project look-and-feel.
And if the tweaks and enhancements are making the thing seem just a little bloated nowadays, perhaps Microsoft could interest you in the open-source Visual Studio Code instead on a platform of your choice? ®
Sponsored: Webcast: Simplify data protection on AWS