This article is more than 1 year old
Billionaire Buffett's Berkshire liquidates $2.1bn stake in Oracle – months after buying the shares
Bill Gates' bridge chum's firm buys Red Hat stock
Oracle's share prices took a buffeting last night after it was revealed billionaire Warren Buffett's Berkshire Hathaway had ditched its $2.1bn stake in Big Red.
The divestment was revealed in the firm's latest SEC filing, which lists stock at the end of the third quarter, 31 December 2018, and had a Big Red hole.
The move is particularly noteworthy because Berkshire Hathaway had only bought the 41.4 million Oracle shares in the previous quarter – and Bill Gates' bridge partner's biz rarely ditches stock that fast.
The news saw Oracle share prices fall 2 per cent, according to CNBC, although they had recovered at the time of writing.
Although Oracle still brings in plenty of cash, it is widely seen to be struggling to keep pace with competitors in the cloud, while demand for on-premises kit continues to decline.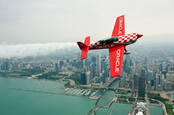 Now, hold on. This may shock you... Oracle allegedly juices its cloud sales with threats and shoddy on-prem support
READ MORE
Its latest financial results, for Q2 2019, saw revenues of $9.6bn, up just 2 per cent when adjusted for constant currency. Q1 2019, the three months to 31 August 2018, was a similar story, with revenues up 1 per cent on the previous year to $9.1bn.
The firm is also locked in a number of high-profile court cases – although most would not be news to Buffett's firm at the time it chose to buy the stock.
That includes a battle with the US government over the $10bn Pentagon cloud contract and a Supreme Court copyright case against support biz Rimini Street.
However, a pay discrimination case brought by the Department of Labor has hotted up this year, and Google last month asked the Supreme Court to consider its years-long spat with Oracle over the use of Java code in Android operating systems.
Big Red was the only company the billionaire's holding company ditched entirely, although it did shed almost three million shares in Apple – but that still leaves it with 250 million or so.
At the other end of the spectrum, the firm bought 4,175,792 shares in open-source biz Red Hat, worth almost $750m. The move comes after Berkshire Hathaway last year sold all its shares in IBM, which in October announced plans to buy Red Hat. ®