Australian prime minister blames 'state level' baddies for Oz parliament breach
China, Russia, Israel and the US floated as potential culprits
Australia's prime minister has blamed a "sophisticated state actor" for a hack on the country's parliament and some of its prominent political parties.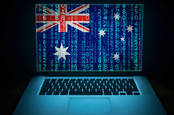 Big trouble Down Under as Australian MPs told to reset their passwords amid hack attack fears
READ MORE
PM Scott Morrison told the continent-country's legislature earlier today that security agencies "acted decisively to confront" the attack, which first came to public light on 8 February when local parliament workers reset all their users' passwords.
"Our cyber experts believe that a sophisticated state actor is responsible for this malicious activity," said Morrison this morning. This is a shift from Australia's position on the hack 10 days ago, when the Speakers of both of the Australian parliament's houses jointly said the password reset had been "undertaken for abundance of caution" in response to an "incident".
The three main political parties – the Nationals, Liberal and Labor – are said to have been affected. Elections to the upper house of Australia's parliament, the Senate, are due to take place in around three months from now. No official sources have suggested election interference as a motive for the hackers, however.
Alastair MacGibbon, head of the Australian Cyber Security Centre (the Aussie version of Britain's NCSC, an offshoot of GCHQ), told the Australian Broadcasting Corporation: "The sophistication of their methodology to operate in those systems gives us the confidence to say it is a state actor… There are a limited number of countries but we have low confidence at being able to publicly state who we think it is."
Both the ABC and the Sydney Morning Herald have floated the possibility that China is to blame, though both outlets heavily caveat this. The SMH reported: "Only four nations are thought to be capable of such a high-level attack: China, Russia, Israel and the United States."
This mild insult to British state-level hacking capabilities aside, Australian diplomatic relations with China are just as fraught as the UK's, with the added complication that Australia is one of the countries that has blocked Huawei 5G equipment from being used on its national phone networks. The Royal Australian Navy also plays a minor role in US-led freedom of navigation operations in the South China Sea, parts of which China claims as its own territory after building artificial islands to enlarge its territorial claims over formerly international waters.
These so-called FONOPS (Freedom of Navigation Operations) were the cause of the recent cancellation of UK-China trade talks after British Defence Secretary Gavin Williamson repeated the UK's decade-old plan to sail new aircraft carrier HMS Queen Elizabeth through the South China Sea in the year 2021. ®