This article is more than 1 year old
Solder and Lego required: The Register builds glorious Project Alias gizmo to deafen Alexa
Second time lucky?
Readers, we asked you what materials we should use to construct homebrew gadget Project Alias – which deafens smart speakers – and a whopping 40 per cent of you demanded Lego.
When we first looked at Project Alias at the beginning of February, we liked it – though we did question why someone would buy a smart speaker if privacy was a concern.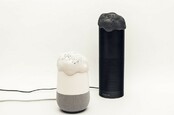 You got a smart speaker but you're worried about privacy. First off, why'd you buy one? Secondly, check out Project Alias
READ MORE
But the concept was neat – beneath a melted ice-cream hat for the creepy cylinders sat a Raspberry Pi, which would keep the ear-mufflers over Amazon and Google's finest eavesdroppers until the user uttered a custom keyword.
The only problem was that we entirely failed to make one due to our earlier ham-fisted efforts destroying some critical parts.
However, we at El Reg are nothing if not determined and, armed with a directive from our readers (a sadistic 29 per cent of whom asked for papier-mâché), tried once again to stick cotton wool into Alexa's electronic ears.
The instructions are a bit light on hardware details, but having assembled the bits (a couple of tiny vs-k16 speakers, a ReSpeaker Pi HAT and, of course, a Pi 3 Model A+) we were good to go.
Things went wrong from the outset. The ReSpeaker Pi HAT we'd selected required JST 2.0 connectors (as documented in the instructions) and we only had JST-types to hand. Initial optimism along the lines of "how different can they be?" was met with the answer "well, quite a bit actually."
Not wishing to make the trek to the nearest electronics emporium, we improvised and soldered the connector to the back of the speaker socket on the Pi HAT. Don't try this at home, kids.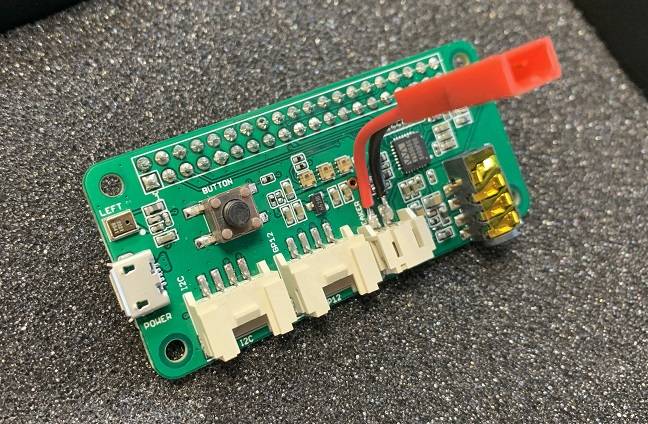 Our impatience meant we hit the soldering iron early. Don't do this
The next challenge was connecting the tiny speakers, which, as it transpired, had tiny cables. We opted to extend these (more soldering) and splice them together (two speakers, one socket) creating the elegance you can see below.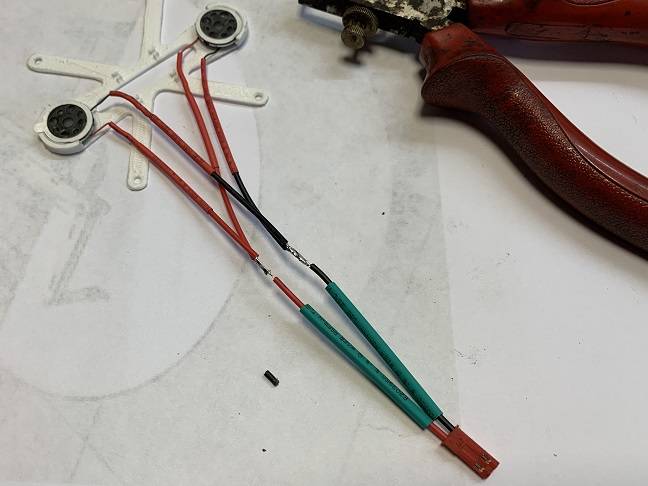 Marvel at the quality workmanship
We covered the horror of our soldering with some heat shrink tubing, and the speakers themselves slotted perfectly into the holders produced from the 3D-printable models in the Project Alias instructions. Yes, we promised lollipop sticks, but they really didn't work at all. Instead, a local 3D-printing outfit produced a couple overnight (our record at breaking stuff meant a spare would be wise), which gave us a chassis for our hardware.
Having used some cable ties (because we couldn't find screws that fit) to secure the chassis to the Pi, and attached the HAT in all its soldery glory, we were ready to have a crack at the software. Assuming we hadn't accidentally destroyed the Pi. Again.
This time we ignored the bit about soldering the GPIO pins to get power.
Did it work?
We stuck the Alias hardware on top of an Amazon to see if it would fit (it did) and set about flashing a fresh image of Raspbian.
Alias, undressed
As with pretty much any Pi project, some lateral thinking was required to translate the instructions into working software. We had to SSH into our Pi using its IP address, and getting Tensorflow up and running required help from StackOverflow when Memory Error messages choked off compilation. In our case, the --no-cache-dir option of Pip3 was our friend.
However, after a few false starts, Project Alias was doing its stuff. The Pi was working, the software to detect the key-phrase was installed and we'd made the necessary tweaks to have Alias trigger Alexa rather than Google Home. A sudo reboot later and we were ready to train the thing with our new two-second activation phrase. Something about a certain billionaire CEO being fond of self-pleasure.
There is, of course, no app to do this. Instead training is accomplished via a web page running from a server on the Pi. We found it worked pretty well, and we were also amused to ramp up the volume using a setting in one of the .py files to hear the noise being directed at Alexa.
As for the "Did it work?" part: yes, it did. Kind of. Our assembly may have lacked elegance but it did the trick. Sadly the key phrase wasn't always recognised, and the thing was easily flummoxed by background noise, but the makers acknowledge that more training is needed to bring the machine learning models up to speed, and they hope the community will get involved.
We would also consider adding some extra speakers to keep Alexa distracted.
And then there was the Lego.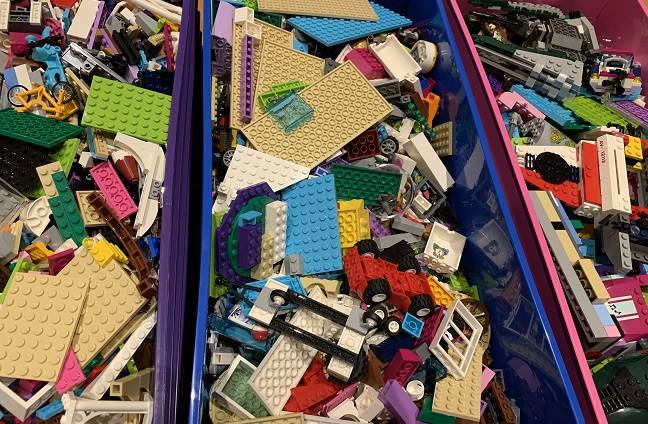 Somewhere in here are the bits to build a spaceship
While the owner of the Lego was away for the weekend, the brick bins were raided and a box built to hold the Alias. It looked a bit launchpaddy to us, which meant the final, Lego-based, hat could really only be one thing...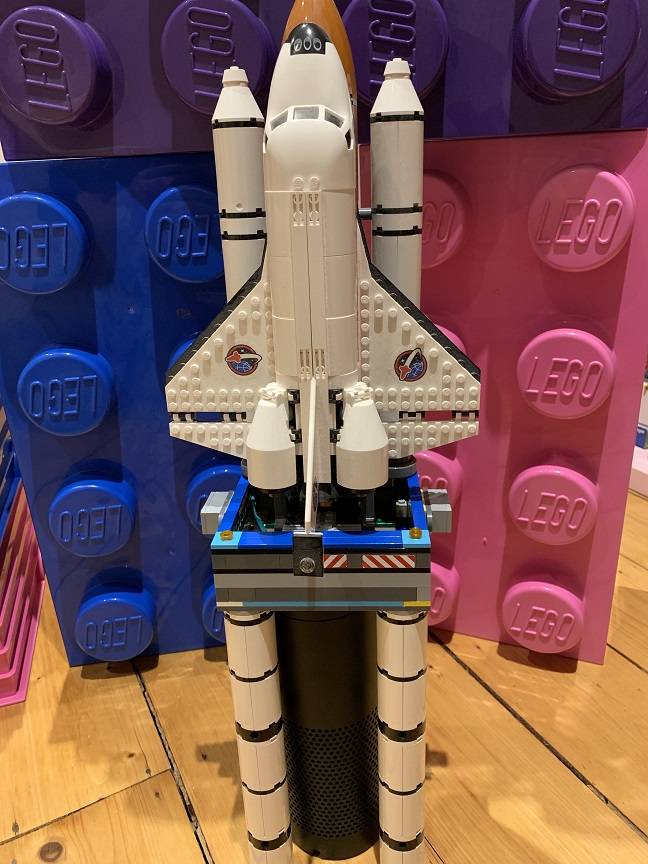 Project Alias Lego Launchpad
The result may not be quite the unobtrusive home assistant Amazon had in mind. ®