This article is more than 1 year old
Revealed: Numbers show extent of security fears about security biz Kaspersky Lab
Global sales up 4% but North America element down 25%
Eugene Kaspersky's security biz saw turnover crash by a quarter in North America following the US government's decision to remove the antivirus software from federal systems.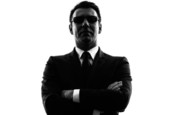 Sir, you've been using Kaspersky Lab antivirus. Please come with us, sir
READ MORE
That ruling came in late 2017 with the rationale being that Kaspersky Labs was possibly too close to the Russian administration or was that it was subject to orders from the Kremlin. Appeals failed.
Wider panic concerns about Kaspersky wares were also evident in the commercial sector stateside with Best Buy yanking the boxed products off its shelves, and to the UK where the red flag was raised (forgive the pun).
Kaspersky then moved its tech pipes and plumbing from Russia to Switzerland as part of a Global Transparency Initiative but that didn't prevent the Netherlands government ruling its software was still too risky to use.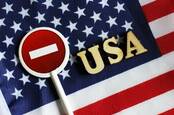 Homeland Security drops the hammer on Kaspersky Lab with preemptive ban
READ MORE
With all this in mind, the privately owned AV slinger today revealed the impact of those challenges: unaudited global sales went up 4 per cent in calendar 2018 to $726m.
In 2017, Kaspersky's global sales grew 8 per cent year on year to $698m, from the $644m filed in 2016.
The results came straight from the company, so we have to bear in mind these are preliminary numbers, not filed with a repository such as Companies House.
Kaspersky said digital (presumably SaaS) was up 4 per cent year-on-year to an unspecified number, enterprise was up 16 per cent and end-point grew 55 per cent.
Unsurprisingly, Middle East, Turkey and Africa grew the fastest by 27 per cent, sales in Russia, Central Asia and the Commonwealth of Independent States were up 6 per cent as was Europe, and Asia Pacific. Latin America was down 11 per cent "caused mainly by currency devaluation in the region".
As for North America, sales dropped 25 per cent but there was a beacon of light in the shape of an 8 per cent hike in new digital license sales.
"2018 was a crucial year us," said Kaspersky the man. "After all the challenges and unsubstantiated allegations we faced in 2017, we had a responsibility to show that the company and our people deserve the trust of our partners and customers, and in turn, to continue to clearly demonstrate and prove our leadership."
"Our continued positive financial results are proof of this, demonstrating heat users prefer the best products and services on the market and support our principle of protecting against cyberthreats regardless of their origin," he added.
In addition to shifting its tech infrastructure to Switzerland in 2018, Kaspersky underwent an audit by one of the "big Four professional services firms of its engineering practices on the creation and distribution of threat detection rules databases.
Kaspersky the man may be thanking Huawei for taking the Eye of Trump and co off of his software business and very much onto Huawei's networking equipment biz. ®