This article is more than 1 year old
US telcos' best pal – yes, the FCC – urged to dump its dodgy stats, crowd-source internet speeds direct from subscribers
Meanwhile: Commissioner celebrates forcing ISP to remove abusive content ban
A bipartisan group of US senators are trying to force the Federal Communications Commission (FCC) to face up to the reality that its statistics for broadband speeds across America aren't worth squat.
A letter from 11 legislators, including Senators Joe Manchin (D-WV) and James Lankford (R-OK), strongly urges Ajit Pai, boss of the nation's comms regulator, to ask actual internet users about their experience of internet services and speeds – by setting up a crowdsourcing platform that the public can submit reports to.
"We believe crowdsourced data has the ability to play an invaluable role in improving broadband coverage maps and the creation of a continuous public feedback mechanism deserves further investigation by the Commission," the letter [PDF] sent earlier this month states.
"One way the FCC may be able to do this is by allowing the use of data from consumer initiated speed tests, including commercial data sets that take advantage of such data, to help supplement Form 477 data."
Currently, the data used to make all decisions surrounding the provision of internet access is based on reports that are provided by the operators themselves (Form 477). The flaws in the reporting process have been repeatedly exposed, as has the operators' creative use of those flaws to present a much more expansive and competitive market to the one that really exists on the ground.
Despite Congress, the Department of Commerce (DoC) and the Government Accountability Office (GAO) all publicly and explicitly noting that the data is fundamentally flawed, the FCC has continued to pretend otherwise and has failed to take active steps to improving the situation: a peculiar reaction that has fed into the widespread perception that FCC chair Pai is biased in favor of those corporation he is supposed to be regulating.
Back in December, the FCC was forced to put a subsidy program to expand broadband into rural areas on hold after competitors to Pai's former employer, Verizon, accused the company of providing faulty data over its 4G LTE coverage. The FCC opened an investigation into the issue after it acknowledged that an unnamed company had "submitted incorrect maps." Verizon claims it has done nothing wrong.
How wrong? Try 340 per cent
The wild inaccuracy of coverage maps used by the FCC – and by extension the entire US government – was recently exposed by an employee of Vermont's Department of Public Service (PSD) who went on a state-wide road trip measuring mobile speeds. He found that instead of 95 per cent of the state being covered with a 5Mbps signal, as the FCC official figures claimed, the reality on the ground is that it is closer to 28 per cent.
The FCC has introduced a "challenge" mechanism where people can question the accuracy of the maps – or, more accurately, what mobile operators say is the reach and speed of their own networks - that will be used to disperse billions of dollars in federal aid. But the requirements are so exhaustive that even corporations whose entire business is providing internet access are having to focus their efforts on small, specific areas. The lawmakers want that accuracy measuring expanded by including the public.
"In order to get an accurate snapshot of the actual broadband services – mobile and fixed – available to people on the ground, we need to have more, not fewer, data points, and a dynamic, ongoing process that allows individual consumers and outside stakeholders to validate data that broadband providers submit," the letter notes.
The FCC under Pai is expected to avoid adding that level of veracity at all costs, not least because everyone expects such a process would demonstrate far slower broadband rollout than has been claimed by both the telcos and the FCC. It that was the case, it would legally oblige the FCC to use its regulatory powers to improve the situation; something that goes against Pai's stated philosophy of "light touch" regulation.
Who loves abusive content? We do
In the meantime, FCC Commissioner Michael O'Reilly was celebrating pressuring a municipal ISP to remove its restriction on "obscene, threatening and abusive" content.
"Very good meeting today with David Wade, President & CEO of EPB Chattanooga! Great news: company improved its broadband terms of service responding to my muni-broadband Constitutional concerns in The Media Institute speech. First Amendment lives," O'Reilly tweeted.
We covered O'Reilly's bizarre and nonsensical speech in October in which he railed against pastors running radio stations and proudly outlined his one-man campaign against a small local newspaper.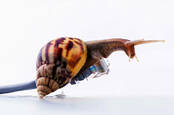 White House and FCC announce big, broken solutions to America's pitiful broadband
READ MORE
He also attacked cable companies' number one enemy – municipal networks. The appalling state of US broadband is in part thanks to the fact that giant cable companies own the cables in the ground and using that control to limit competition. As such, they are intractably opposed to small towns and cities paying for their own fiber installations and then contracting out internet access to third parties.
O'Reilly joined this attack by claiming that municipal networks are an "ominous threat to the First Amendment." How exactly? Well, he took the wording within some of the companies "acceptable use" policies and extrapolated it into an alt-right fantasy land.
"Municipalities such as Chattanooga, Tennessee, and Wilson, North Carolina, have been notorious for their use of speech codes in the terms of service of state-owned networks, prohibiting users from transmitting content that falls into amorphous categories like 'hateful' or 'threatening'," he said.
"These content-based restrictions, implicating protected categories of speech, would never pass muster under strict scrutiny. In addition to conditioning network use upon waiver of the user's First Amendment rights, these terms are practically impossible to interpret objectively, and are inherently up to the whim of a bureaucrat's discretion. How frightening."
Changes
That argument is pure nonsense but it didn't stop the operator of Chattanooga's network from taking action just prior to a meeting of its CEO with the FCC Commissioner. On February 1, the acceptable use policy changed.
Under "General conduct", EPB used to warn customers [PDF] that they were not allowed to use its services for material that violates any applicable law, infringes copyright etc and which "is obscene, threatening, abusive or otherwise illegal, or that contains a virus, worm, Trojan horse, or other harmful component."
Following O'Reilly's rant, that section has removed all references to "obscene, abusive" etc and now reads [PDF] simply: "That is illegal or contains a virus, worm, or other malware."
O'Reilly has shown a peculiar tendency to use his position to bully small organizations into taking action while actively ignoring the far wider abuses of larger corporations.
The interesting question now is: now that Big Cable's only argument against the widely celebrated Chattanooga municipal network has been removed, what other made-up horrors can they persuade the federal regulator to unthinkingly parrot? ®