This article is more than 1 year old
AGM X3: Swoon at this rugged interloper mobe then throw it on the floor to impress your mates
Because it'll be fiiiiine... probably
Hands On Hot on the heels of Oppo, Chinese phone maker AGM is the second newcomer to launch in the UK in 2019 hoping to turn a niche into a much more mainstream habitat.
AGM's X3 is a reasonably priced ruggedised Android flagship that's well set to win favour with the traditional rugged buyers: builders, field workers in enterprises, and extreme sports enthusiasts.
But the market is showing a desire to hang onto phones longer, upgrading less frequently. And as evidenced by the number of people using phones with cracked displays, it can reasonably expect these to be more durable than they are today. This is where the 300-strong Shenzhen-based company hopes it can make an impact.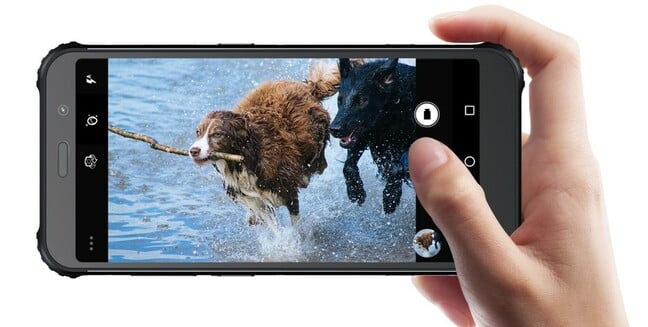 It's not going to be easy to displace to Bullitt's CAT brand for whom AGM originally produced devices. But the X3 and the A3, which accompanies it into the UK today, are very decent starts.
The X3 is a Snapdragon 845-powered, 8GB/128GB beast with the sort of ruggedisation you should expect: the electronics rests inside gel padding, and it's drop test rated to 1.5m. But the eye-catching price tag of £599 doesn't break the bank – it's on a par with non-ruggedised 845s. The Snapdragon 430-powered A3, with an impressive 5400mAh battery and quad JBL speakers, checks in at just £279.
Surely there's a catch, then? This is what I discovered after around a week with the X3.
Hardware
The first thing you notice with the X3, as with any decent ruggedised phone, is the extra heft and size. AGM's flagship weighs in at 216g, and the bulked-out corners give it a taller, deeper form factor than regular Android flagships, some 167.5mm long and 10.5mm deep. But compared to the iPhone Plus form factor Apple sold for four years, there isn't so much of a difference. Slap a decent case on the iPhone 8 Plus, and surprisingly, they're quite comparable.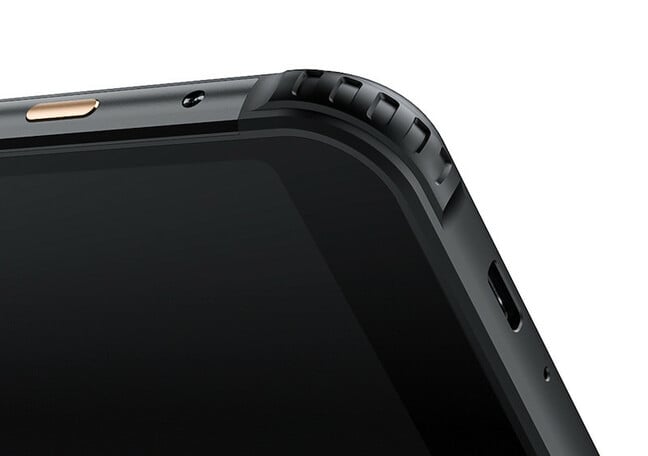 Metal. And screws! It's almost as if they don't want your phone to break when you drop it
And those protruding corners, comprising impact-resistant double shot moulding, are fairly crucial to keep your phone going after a drop.
The second thing is... screws. Yes, for the first time in a long time a manufacturer deigns to give a flagship a metal design, rather than glass or plastic pretending to be metal. The display is Gorilla Glass 5, and with enough drops it will scuff, I can confirm. But that's long after most other phones will have expired, given similar treatment.
Glass is an interesting choice.
Motorola's mainstream Force series doesn't claim to be rugged – it isn't waterproof – but its claim to fame is the "shatterproof" display. This is thanks to the ShatterShield plastic OLED (P-OLED), and it can withstand drops but does require a screen protector to repel scratches.
According to AGM, the X3 will withstand 1.21m (3.96ft) "drops at any angle". If the phone falls out of your hand while talking that will be more likely to be five or six feet. I'd take my chances here given the gel bodysuit in which the electronics are sheathed.
What's surprising here is to find features not normally seen in flagships at this price point. £599 doesn't usually buy 128GB/8GB specs – OnePlus does, at £70 cheaper. But the X3 also supports 10W Qi wireless charging, for example, something OnePlus shuns in its OnePlus 6T (review). And the OnePlus flagship isn't even rated to IP67 water resistance. This isn't to knock the OnePlus at all, but to emphasise that for the first time "rugged" doesn't entail an expensive compromise.
The display is a 5.9-inch (1080 x 2160), when regular HD would have been perfectly passable.
The phone has passed the IP68 and even more rigorous MIL-STD 810G tests against water, dust ingress and extreme cold.
Sound quality was outstanding thanks to the dual ("JBL certified") speakers, which is something you'll appreciate outdoors.
The trend has been for waterproof and dustproof phones to be on the quiet side. Incoming calls were a little quieter than normal on the built-in earpiece, but really boomed when transferred to the speaker. RF performance was about average.
I found it comfortably got into a second day with normal usage. The 4100mAh pack could be bigger, given the user has already come to terms with the bulk and weight, but it's considerably more than rival flagships.
UX, software and imaging
AGM has opted for bog-standard Android here, as vanilla as it gets without conforming to Google's restrictive Android One programme. It's a lightweight mix of Google and "stock" AOSP apps. There's no attempt to give the launcher even a distinctive colour.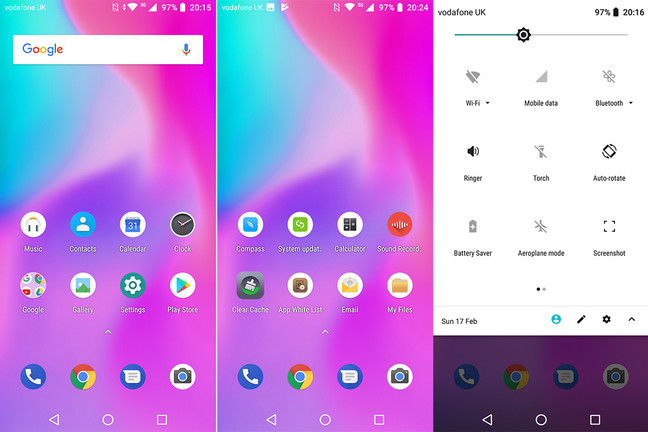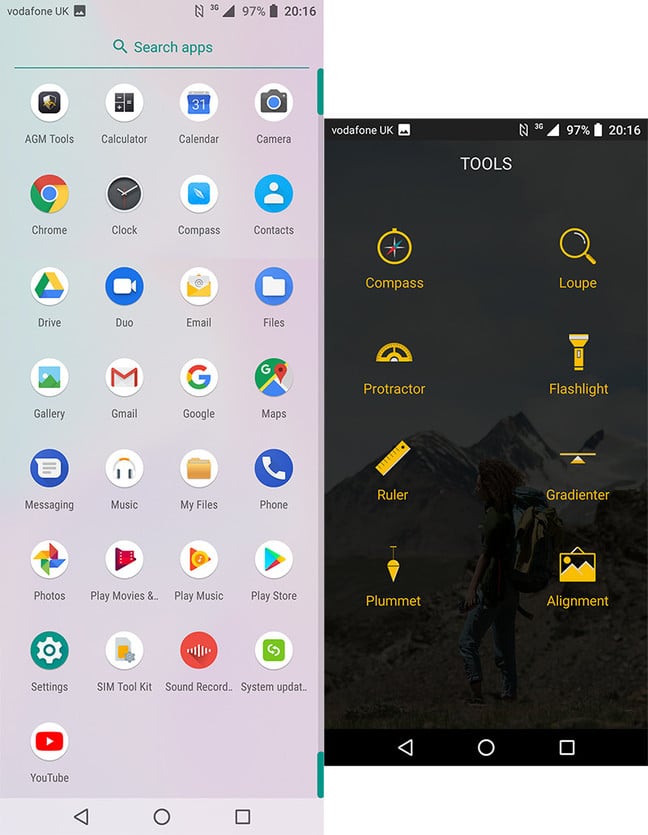 The sole OEM app, "AGM Tools", is a collection of modest utilities ("Loupe" is simply the camera with a magnification slider).
Many readers will find this a positive rather than a negative: it's a phone for grown-ups and if you wish to customise it, nothing is stopping you.
This version was running Android Oreo 8.1 with November patches. I think the days when OEMs could fling a phone out and never update it are over – AGM has to prove it can do so regularly.
The camera is where some optimisation is needed. The 20MP+16MP setup promises much, but struggled with exposure in odd circumstances, the viewfinder jumping between offering a light and a dark shot on the same scene.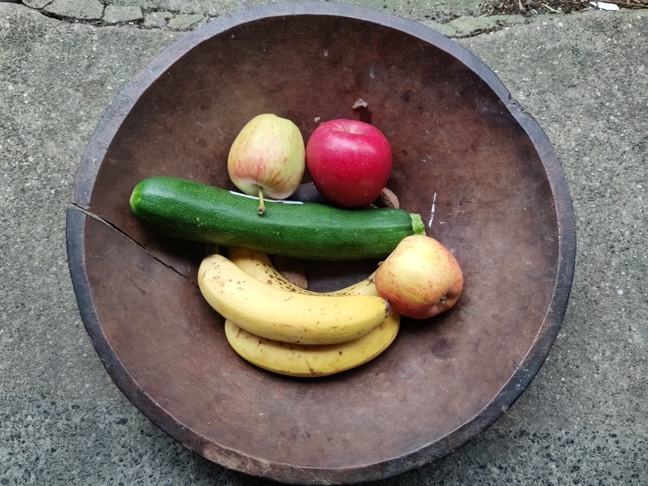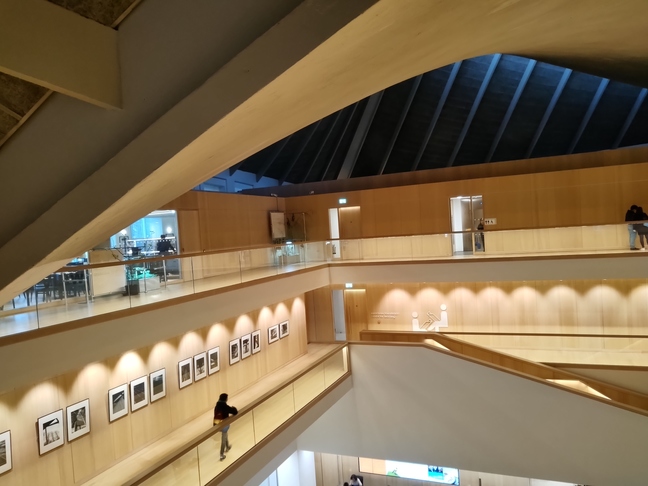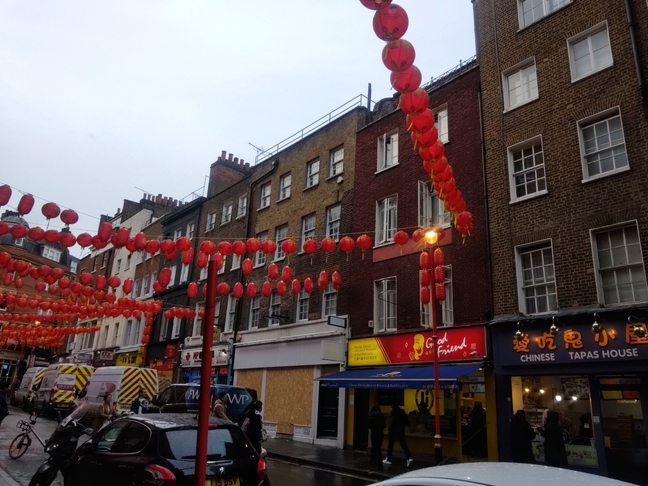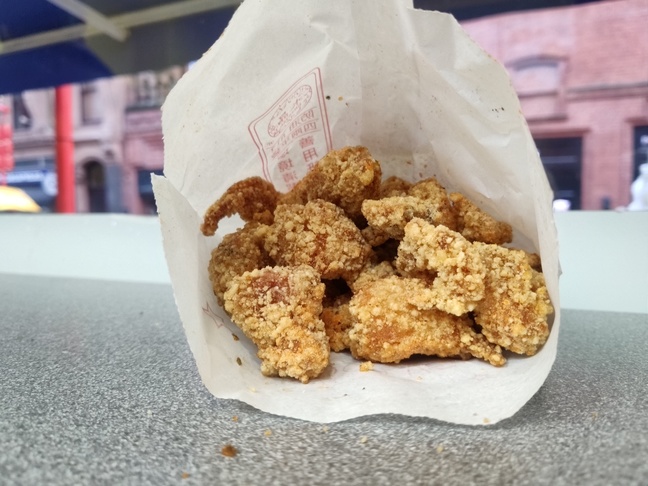 Take a look at these two shots taken from exactly the same spot on the Underground, seconds apart. They're wildly different. There are times when it would be useful if HDR+ kicked in automatically, or politely offered its services – this is one of them.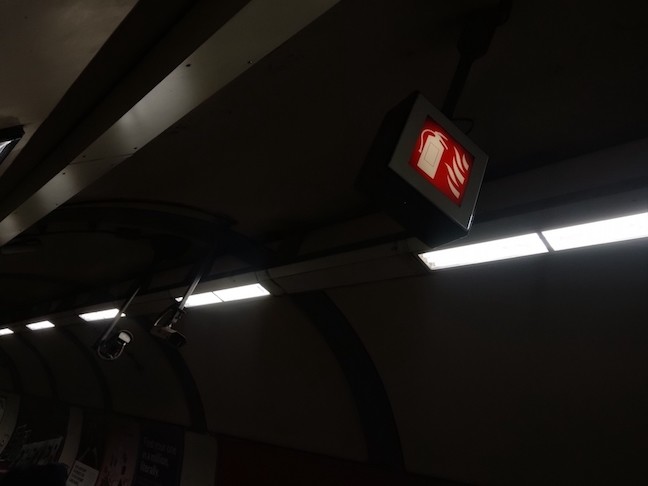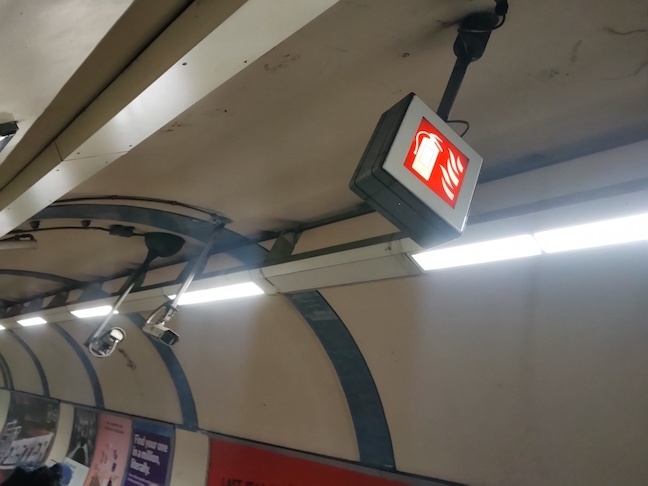 There are only really three modes: bokeh and face detection are available as on-screen menus, with the third (HDR+) available in a sub-menu. Face detection doesn't do a lot, smoothing the wrinkles and blurring the background (that's a relief after some of Huawei's efforts, though).
So a bit of work is needed here.
Wrap
We've not seen anything quite like the X3 on the UK market before. Samsung's rugged version of its S-series Galaxy flagship, the Active, has carried a price premium even greater than the original. And they haven't all come to the UK. The X3 creates perhaps the first rugged flagship at a really competitive price. For butterfingers with pockets and wrists to take the weight of this beast, it's a sound choice. ®