A black critical-facilities engineer at Facebook claims his boss repeatedly called him a "lazy n*****" and described other African-Americans at the tech giant "monkeys and chimpanzees."
But the fact Robert Louis Gary wasn't promoted by that same manager despite glowing work reviews, or that someone he trained was promoted ahead of him, or that he was paid less than white peers, is not evidence that there was any racial bias at the social media giant, Facebook has hit back.
The claims are just the latest in a long-running dispute between Gary and the antisocial network, which began in November 2016 when he and another black co-worker sued Facebook in the US claiming they had been mistreated and underpaid at the company's North Carolina office because of their race.
That case was ultimately rejected in July 2018 when the judge concluded [PDF] that Gary couldn't prove that racism was behind the decision to promote others ahead of him, and pointed out that Gary was subsequently promoted and paid the same as his white co-workers.
But Gary has taken the case to the Fourth Circuit Appeals Court, and this month filed an extensive brief [PDF] that outlines holes in Facebook's testimony as well as details over the precise racial insults that his manager, Wayne Hawkins, allegedly used.
For one, Gary claims, the testimony provided by Facebook to demonstrate that there was no racial bias was given from executives that weren't even at the company at the time. Policies put forward by the social media giant to explain how it deals fairly with promotion and pay rises also weren't in place at the time of the original hearing, it is alleged.
Despite the judge arguing that there weren't any inconsistencies in Facebook's official reasons for denying Gary a promotion, his latest filing includes a lengthy rundown of what appears to be conflicting evidence given by his former manager and other Facebook executives.
No bias here
A key detail in Facebook's defense is that Gary's promotion was denied not just by his manager, Hawkins, but a team of three. But Gary's latest allegations detail how one of those executives – Hamrick – acknowledged he had asked why the promotion shouldn't be approved, and was told by someone else on the three-person panel that "there wasn't enough impact to warrant a promotion."
The third member of the evaluation team did not work in the same department and did not provide any input to the promotion discussion, it is claimed, and so Gary argues that it was Hawkins who was "primarily responsible for the denial of promotion."
In a later deposition, the same manager, Hamrick, admitted that his impressions of Gary – that he wasn't much of a self-starter – did not stem from personal experience but from a briefing he had been given by his manager.
There are other concerning shifts in Facebook's explanation. Another executive claimed that Gary had been taken off a promotion list because he lacked the necessary "technical capabilities." But the company backtracked on that explanation when Gary provided an extensive rundown of his skills and compared them to white co-workers who had been promoted ahead of him. In at least one case, Gary had trained the engineers that were then promoted ahead of him.
Furthermore, Facebook's formal explanation for not promoting Gary – that he lacked sufficient communication skills – never appeared in any of his work assessments but did in fact appear in the assessments of a white co-worker that was promoted ahead of him.
The brief alleges that the claim of poor communication was added simply to give a pretense of objective evaluation and also notes that it is a purely subjective measure and so highly susceptible to racism.
Furthermore, Gary claims that communication only became an explanation after he formally complained about being paid less and passed over for promotion. The filing claims that at one meeting called as a result of his complaints, he provided two work documents – one written by him and one by a co-worker but with the name crossed out – and was told that his co-worker's was inferior. That co-worker was white and had been promoted six months ahead of Gary.
And then there's the monkey thing
All of which could be simple oversight or clerical errors except for the fact that the person denying the promotion and in charge of approving any pay rises was openly racist, it is alleged.
When Gary asked for a pay rise, his manager Hawkins complained about it to a subordinate who later claimed in an affidavit that Hawkins had said that Gary was a "lazy n***** with his hand out." Hawkins is quoted by other Facebook employees of having allegedly called various other African-Americans working at the company "n*****s," "monkeys," and "chimpanzees."
When he found out one African-American team member was allergic to bananas, the boss quipped "how can a monkey be allergic to fucking bananas?" the filing claims.
Facebook has not denied that Hawkins made the comments, but does argue that they are "hearsay" and that even if they were accurate they "may not date" from the specific time period under consideration. It also points out that "the plaintiff admittedly never heard any racial comments about him by Hawkins directly."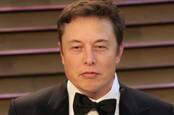 Racist Tesla staff drilled my buttocks, claims employee in lawsuit
READ MORE
In Facebook's paperwork [PDF] to the appeals court, there is no mention of the N-word, monkeys nor chimpanzees, but there is what is claimed to be an extensive timeline of events and official records, something that sparked Gary's lawyers "ask the court to review the factual record and credit only the evidence which is favorable to them." Although, let's face it, that's kind of their job.
Just three months before Gary filed his lawsuit [PDF], in 2016, Facebook responded to ongoing criticism of the lack of diversity in its ranks that showed less than two per cent of its employees were black by arguing it wasn't its fault – there were just too few qualified minorities to hire.
Three months ago, in November 2018, black Facebook employee Mark Luckie created a stir when he posted a letter that he had shared internally shortly before quitting.
"Facebook has a black people problem," he began before running down a long list of where the company persistently fails to consider non-white people, leading to their alienation both internally and on the platform as a whole.
Sections of his letter are titled "Racial discrimination at Facebook is real" and "HR is often a dead end." He notes: "Black staffers at Facebook know that by raising our voices we risk jeopardizing our professional relationships and our career advancement."
Facebook had no comment at time of publication. ®