Germany, US staffers to be hit hardest as SAP starts shedding 4,400 bodies
ERP biz reportedly ringfencing jobs of machine learning and analytics types
---
German ERP biz SAP's €950m restructuring, which will see 4,400 staffers given the boot, will hit Germany and the US hardest – but those in areas like machine learning reportedly won't be in the firing line.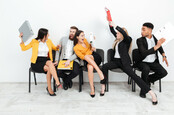 SAP to spend €950m on restructure: The thing is, 'loyal workforce', we want the 'best' minds
READ MORE
The firm last month admitted it will rejig its org chart to focus staff on trendy, emerging tech and ditch the old guard. Some 4,400 people will leave under the plans, CFO Luca Mucic said, but added that SAP expects to end the year with more than 100,000 employees – it currently has 96,498.
SAP told The Register the most significant number of departures will occur in Germany and the US, with voluntary redundancy programmes in Germany, and early retirement offered in Germany, US, France and Canada.
SAP said that it couldn't offer more details because it had begun working with "social partners", but German business paper Handelsblatt said about 1,200 of the departures are expected in the company's home nation.
Citing an internal email, the paper said employees working in areas including machine learning and analytics cloud would not be offered packages. Cawa Younosi, SAP Germany's HR boss, backed this up, saying areas where SAP is stable or growing will be "excluded" from packages – for instance, in artificial intelligence, he said: "We are desperately looking for staff."
We are desperately looking for [AI] staff...
Meanwhile, efforts to bring in more staff appear to be in motion already, with reports of plans for a hiring offensive to start next month.
In a statement sent to The Register, SAP said: "In cases where new jobs are created, we will do everything possible to give SAP employees first priority."
The company was at pains to emphasise the programme "is not about shrinking the company" through headcount or cutting costs. However, the firm does expect the reorg to bring in savings of €750m to €850m each year from 2020. The cost of the restructure itself is set at between €800m and €950m (most of which will be recognised in Q1 '19).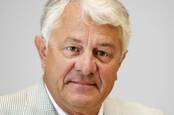 SAP cofounder admits: Biz goofed on branding, confused customers, depressed staff
READ MORE
The plan also acts as further recognition from SAP that it needs to reposition itself to focus on the tech that customers want (or like to think they want) and follows a few quarters of fairly slow growth in the cloud.
The ERP dev is also attempting to shed its legacy back-office image, launching a CRM product to compete with firms like Salesforce, slurping experience management firm Qualtrics and going on a marketing and PR offensive.
In a statement, the SAP said the latest plan "will allow us to invest in key growth areas while implementing required changes in other areas to ensure they are prepared for the future".
It is the first major restructuring since 2015, and SAP said it intended to design this programme in a similar way to previous efforts.
But supervisory board member Andreas Hahn – who is a product expert in IoT standards and has been on the Works Council since 2006 – is quoted in the German paper as saying SAP needs to be cautious of losing in-house knowledge.
He said during the 2015 restructuring, he had to "watch this knowledge drain" all too often, and that the firm should ensure there was a plan in place for it to be passed on to the remaining staff. ®