This article is more than 1 year old
Unearthed emails could be smoking gun in epic GDPR battle: Google, adtech giants 'know they break Euro privacy law'
As ICO goes on fact-finding missions over 'concerns' about security, transparency
Privacy warriors have filed fresh evidence in their ongoing battle against real-time web ad exchange systems, which campaigners claim trample over Europe's data protection laws.
The new filings – submitted today to regulators in the UK, Ireland, and Poland – allege that Google and industry body the Interactive Advertising Bureau (IAB) are well aware that their advertising networks flout the EU's privacy-safeguarding GDPR, and yet are doing nothing about it. The IAB, Google – which is an IAB member – and others in the ad-slinging world insist they aren't doing anything wrong.
The fresh submissions come soon after the UK Information Commissioner's Office (ICO) revealed plans to probe programmatic ads. These are adverts that are selected and served on-the-fly as you visit a webpage, using whatever personal information has been scraped together about you to pick an ad most relevant to your interests.
Typically, advertisers bid for space on a webpage in real-time given the type of visitor: the page is fetched from a website, it brings in ad network code, which triggers an auction between advertisers that completes in a fraction of a second, and the winning ad is served and displayed (assuming the advert isn't blocked.) This transaction, dubbed real-time bidding or RTB, happens automatically and immediately when an ad is required, and it can be fairly convoluted: ad slots may be passed through a tangle of publishers and exchanges before they arrive in a browser.
Netizens known to be wealthy and with a lot of disposable income, or IT buyers with big spending budgets, for example, will command higher ad rates than those unlikely to buy anything through an ad. This is why ad networks and exchanges, like Google, love to know everything about you, all that lovely private data, so they can tout you to advertising buyers and target ads at you for stuff you're previously shown an interest in.
The ICO's investigation will focus on how well informed people are about how their personal information is used for this kind of online advertising, which laws ad-technology firms rely on for processing said private data, and whether users' data is secure as it is shared on these platforms.
Meanwhile, these latest filings follow on from gripes lodged by the same online rights campaigners late last month and in 2018.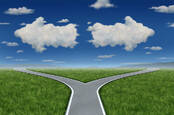 Ad-tech industry: GDPR complaint is like holding road builders to account for traffic violations
READ MORE
The privacy warriors allege the aforementioned auction systems fall foul of Europe's General Data Protection Regulation (GDPR) because netizens do not have much or any real control over the massive amounts of ad-related data lobbed between sites and services. Moreover, this information can be highly personal – sometimes including location coordinates along with pseudonymous identifiers, personal interests, and the site they are browsing.
The complaints, which point the finger of blame at the IAB's openRTB and Google's Authorized Buyers systems, were filed to watchdogs in the UK by Open Rights Group executive director Jim Killock and privacy research Michael Veale; in Ireland by Johnny Ryan of browser biz Brave; and in Poland by the Panoptykon Foundation.
The IAB has consistently stressed that the complaints should not be directed at RTB technology makers, such as itself – and that doing so is like holding road builders accountable for people who break the speed limit. In other words, the tech can be abused, but apparently not by its developers. And the industry body claimed the complainants have only proven it is possible to break the law, not that it has been broken.
As such, the privacy warriors hope to add more weight to their arguments, and today submitted a fresh set of documents to regulators in the aforementioned trio of nations. This cache includes examples of the data passed through RTB systems, and the number of daily bid requests ad exchanges make, which reach 131 billion for AppNexus and 90 billion for Oath/AOL.
Programmatic trading, or is that problematic trading?
The complainants have also filed documents they claim prove the IAB has long been aware that there is a potential problem with RTB systems and their compliance with GDPR.
Among the latest cache is an email from 2017 – obtained under a Freedom-of-Information request – sent from the CEO of IAB Europe, Townsend Feehan, to senior staff in the European Commission Directorate General for Communications Networks, Content, and Technology.
The email reveals Feehan lobbying commission staffers against proposals for a new ePrivacy Regulation – which was meant to come into force with GDPR but has been stuck in negotiations – saying it could "mean the end of the online advertising model."
Programmatic trading would seem, at least prima facie, to be incompatible with consent under GDPR
The exec attached an 18-page document to the email detailing IAB Europe's reasoning, which discussed the impact of proposals to tighten rules on the use of people's private data to the same level as that of GDPR, particularly the requirement of someone's consent to share their information. Crucially, consent under GDPR requires that people are told clearly what's going on with their sensitive info, which means website visitors must be told the identity of the data controller(s) processing their data and the purposes of processing. Given the instantaneous and convoluted nature of ad bidding, it is seemingly impossible to alert netizens prior to the real-time auctions, it is claimed.
This, essentially, is the rub between GDPR and today's on-the-fly web advertising, it would seem.
"As it is technically impossible for the user to have prior information about every data controller involved in a real-time bidding (RTB) scenario, programmatic trading, the area of fastest growth in digital advertising spend, would seem, at least prima facie, to be incompatible with consent under GDPR," the IAB said.
Brave's Johnny Ryan said this acknowledges the issue at the core of the campaigners' complaint – and suggests the IAB doesn't think adtech's operating model can work with GDPR.
The IAB has since launched a "Consent and Transparency Framework" to help companies involved in RTB systems meet their legal requirements – but opponents argue that this doesn't change the facts at the heart of the matter.
Similarly, a document from May 2018 produced by the IAB Tech Lab – a group that produces standards, software, and services for digital publishers, marketers, media, and adtech firms – acknowledged concerns about GDPR compliance. In it, the lab said publishers were concerned "there is no technical way to limit the way data is used after the data is received by a vendor for decisioning/bidding on/after delivery of an ad but need a way to clearly signal the restriction for permitted uses in an auditable way."
It also said that "surfacing thousands of vendors with broad rights to use data w/out tailoring those rights may be too many vendors/permissions." And elsewhere in the 2017 document, the IAB said that, since third parties in adtech have "no link to the end-user [they] will be unable to collect consent."
All your basis are belong to...?
It is question-marks like these, from the industry itself, that the privacy campaigners hope will bolster their case. These concerns were also highlighted by the ICO's tech policy lead Simon McDougall in a blog post earlier this month outlining the body's plan to look into adtech.
"The lawful basis for processing personal data that different organisations operating in the adtech ecosystem currently rely upon are apparently inconsistent," he said. "There seem to be several schools of thought around the suitability of various basis for processing personal data - we would like to understand why the differences exist."
He added that the ICO was interested in how and what people are told about how their personal data is used for online advertising, and how accurate these disclosures are.
A third prong of the ICO probe will consider the security of the data that is widely and rapidly shared during the auctions. "We are interested in how organisations can have confidence and provide assurances that any onward transfers of data will be secure," said McDougall.
The ICO stressed that it was in the fact-finding stages of its work, and that it wanted to listen to all the "diverging views" on adtech.
And, for their part, the complainants in the case against IAB Europe and Google have said that they aren't, necessarily, seeking an end to online advertising. Rather, they want to see adtech firms operate without sharing the highly personal information they do at the moment. For instance, Ryan said that the IAB RTB system allows 595 different kinds of data to be included in a bid request. Scrapping the use of just four per cent would be an "easy, long overdue, fix." ®