This article is more than 1 year old
What has an 'open-door policy' with industry and puts the X into NHS? Brits, let app-happy Matt Hancock tell you
NHSX: UK.gov's new tech, data and digital quango
The UK government has plans for another health quango that will not only oversee data, digital and tech procurement but have an "open door" policy with the IT industry.
The new unit, named NHSX – the X is left unexplained, presumably it's evocative of a badass futuristic tech-led body – was announced by Brit health secretary Matt Hancock yesterday.
The plan is for the X team to "bring together" disparate digital roles within NHS England as well as set national policies, standards and best practice on "digital". This includes keeping an eye on the digital purse strings and making central decisions on data-sharing and cyber security.
Also on NHSX's plate is reforming procurement across the NHS – a new GP framework is being developed at the moment – and setting up an "efficient process" for tech spend, domain name management and website security, a statement said.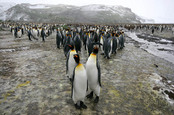 NHS: Thanks for the free work, Linux nerds, now face our trademark cops
READ MORE
Lastly, it will be charged with seeing through various parts of Hancock's tech vision. That includes making systems interoperable, ensuring tech and services are developed in a way that means they can be used across the health service, making source code "open" by default – remember NHS Ubuntu, anyone – and boosting staff training.
A statement from the health department said that NHSX would support the use of new tech in the NHS, and Hancock told the Health Service Journal that it would have an "open door" for discussions with business types.
Hancock – who is known for his enthusiasm for apps (both healthcare and his own) – said open discussion with businesses that make money from health tech would "make sure that we are harnessing the best innovation to improve the NHS".
Hurry up and upgrade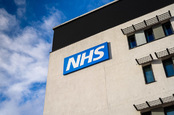 The outfit where the NHS England Digital boss is headed? Turns out their code is 'not technically suitable' for the £6.4m NHS App
READ MORE
The underlying driver for the new body is the time it has taken for the NHS to adopt technology in the past – to the HSJ, the health secretary pointed out it had taken seven months to get a statement together on a plan to use email as default.
"Everyone knows how hard it's been to get the NHS to adopt the best in digital," Hancock said in a canned statement released by the government.
"We're bringing together the tech leadership into NHSX, which will be responsible for harnessing the true potential of technology to transform care, save lives, free up clinicians' time and empower patients to take greater control of their own health."
NHSX will be led by a yet-to-be-named CEO who will be accountable to the health secretary and the chief exec of NHS England and NHS Improvement, and will "work closely" with the Government Digital Service. It will likely involve digital-focused staffers within NHS bodies, including NHS England's acting chief digital officer Tara Donnelly, who took on the role at the start of the month after Juliet Bauer announced she was leaving for a GP app biz.
NHS England digital boss in hot water over 'puff piece' written about her future employer
READ MORE
NHS Digital – the information and technology arm of the health service – will sit underneath NHSX, and a canned statement from NHS Digital's existing boss Sarah Wilkinson was unsurprisingly positive.
"Within NHS Digital we view NHSX as an important and welcome initiative and we are absolutely committed to working closely with colleagues in NHSX to make this new venture a success."
Alongside this announcement, the Department of Health also released a 10-point code of conduct for the use of digital, data and technology, which had a particular emphasis on artificial intelligence.
The government said the code, which was consulted on last year, "clearly sets out the behaviours we expect from those developing, deploying and using data-driven technologies" – but compliance with the code is not said to be compulsory.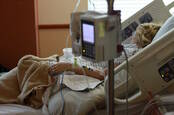 Guess who's working on a health data-slurping digital tool? Bzzt! Nope, it's the UK Department for Work and Pensions
READ MORE
The principles emphasise the importance of fair and transparent use of data, including being clear on the limitations of data and algorithms. They also urge the use of open standards, call for security to be baked into all services, and for there to be a clear business case at the outset.
Meanwhile, the National Data Guardian for Health and Social Care has issued a consultation on the role's priorities after it was last December placed on a statutory footing.
This sets out four possible priorities: encouraging access and control for individuals; public outreach on the use of patient data in innovation; how to ensure that patient information is shared for the patients' benefit; and safeguarding the confidentiality of the health service.
For each, the areas most relevant to the data guardian are listed and the body asks whether these are the right ones for it to focus on. ®