Oracle, facing US government charges that it discriminated against women by paying them less than male colleagues, has been sued yet again for gender and age discrimination by a former sales rep.
A complaint – filed late last week in a federal court in San Francisco, California – claims the database biz subjected plaintiff Catherine Beardsley, 64, "to an environment of intimidation and marginalization."
Two male managers of Beardsley, the US court filing says, "harassed her, marginalized her work, and challenged her decision-making," while not subjecting male employees to the same treatment.
Beardsley, a resident of Arizona, supposedly performed well at Oracle, bringing in more than $11m for the company during her 2011-2017 tenure in the Oracle Financial Services Analytical Applications business unit. For context, Oracle's full-year fiscal 2018 services revenues totaled $3.4bn amid $39.8bn total sales.
In the fall of 2016, the business unit's sales had slowed, and members of the sales team, including Beardsley and the only other woman on the team, were placed on a performance improvement plan (PIP). PIPs are widely seen as a way to pave an administrative paper trail that will later be used to justify termination.
That other woman, a 59-year-old resident of North Carolina named Mary E. Mowry, sued Oracle with a similar gender and age discrimination claim in November 2018. Despite the entire sales team of 13 people being subject to PIPs, nine of whom fell short of sales goals, only the older women were let go, this latest lawsuit claims.
Beardsley's complaint contends the PIP was unjustified given her performance, and failed to include the customary end date or way to respond with comments or objections. It says she had received no prior notice that her performance was unsatisfactory.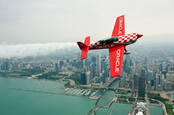 Now, hold on. This may shock you... Oracle allegedly juices its cloud sales with threats and shoddy on-prem support
READ MORE
It also objects to the timing of Oracle's termination: Beardsley was cut loose two months before the closure of a sale she'd been working on for 1.5 years, and Oracle denied her credit and commission for the sale. Those commissions, the complaint says, went to the male supervisors and salespeople who remained with the company.
"Oracle has a pattern and practice of discriminating against women and treating women less favorably in the terms and conditions of their employment than similarly situated male employees for no legitimate business reason," the complaint says.
Another former Oracle employee sued in 2017 alleging that the company deliberately tries to deny its sales reps the money they're due.
To avoid having its diversity reports to the government disclosed through Freedom of Information Act requests, Oracle has adopted a strategy utilized by other companies trying to avoid scrutiny: asserting that diversity figures represent a trade secret.
In January, an administrative law judge ruled that the US Department of Labor discrimination claim against Oracle, on hold for a year based on Oracle's objections, could proceed. And last week, the Department of Labor accused the company of trying to discredit its claims with false accusations.
A separate shareholder lawsuit filed last week against the code and contracts biz claims Big Red is trying to compensate for poor cloud revenue with aggressive sales tactics.
The Register asked Oracle for comment. We've not heard back. ®