This article is more than 1 year old
U wot, m8? OMG SMS is back from dead
Not exactly... But we might be seeing a toe twitching
Text messaging volumes have been in decline for the past decade as smartphones, bundled data plans and the ubiquity of Wi-Fi allowed people to bypass telco charges and use OTT (over-the-top) messaging apps like WhatsApp.
But like vinyl and CDs, SMS may be enjoying a curious resurgence.
CCS Insight's Kester Mann has noted that Hutchison's Brit mobile arm, Three UK, has seen a 30 per cent growth in text messages over the past year.
First, it's worth remembering the relative volumes of text and OTT. The decline from around nearly 8 trillion SMS messages a year at its peak (in 2012) to 6 trillion in 2015 coincided with an astronomical increase in OTT IM volumes. By 2015, the cheaper, media-rich medium's volume was 10 times SMS, with 67 trillion sent. Clearly, the market wanted to message more, but network charges deterred people from doing so. The addictive nature of BBM (cloned to produce WhatsApp, to BlackBerry's chagrin) in the late Noughties was a harbinger.
So it's fair to say SMS has been dying. So why would it see a rebound?
Quite simply, the lack of interoperability between services means that sometimes the only guaranteed way to reach a person is via old-fashioned text. As government services come online, that means SMS.
Mann noted: "Examples include reminders to patients for healthcare appointments."
The best hope for SMS interoperability comes, strangely, from Google. Although the giant ad-slinger and data-slurper enjoys monopoly advantages in phone platforms, maps and video streaming, despite numerous attempts it has failed to have any impact on OTT messaging. The lion's share passes through Facebook's WhatsApp and Messenger, Apple's iOS-only iMessage, and other platforms. That data, combined with location information, is valuable to advertisers.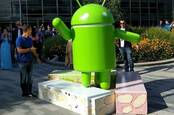 Google: I don't know why you say Allo, I say goodbye
READ MORE
So Google has been the only major player to give its blessing to the telco industry's anointed successor to SMS, Rich Communication Services, or RCS. This enhances SMS with things like read receipts and better group messaging – but it requires carrier buy-in. Google's Android Messaging app now supports this, and is built on the technology it acquired with Jibe. To corral users to RCS, Allo, Google's WhatsApp knock-off, will be shut down next month.
Given Android's dominance of the smartphone market – consistently over 85 per cent most quarters – it would be a good bet to predict that SMS messages will in a few years be RCS messages.
But not a sure bet. Only Apple's refusal to produce an Android version of iMessage ensures that it stays a niche. A cross-platform iMessage would ensure a fragmented world – but potentially draw more people into Apple's services, a sector the company has said it wants to grow. Especially now it's selling fewer iPhones. ®