This article is more than 1 year old
Oracle sued for $4.5m after ERP system delivery date 'moved from 2015 to 2016, then 2017, then... er, never'
Lawsuit accuses Big Red of fraud, breach of contract
Software giant Oracle was sued on Wednesday by Worth & Company, a Pennsylvania-based mechanical contractor, over a failed enterprise resource planning (ERP) software deal.
The lawsuit, filed in a US federal district court in San Francisco, California, alleges Oracle breached its contractual obligations and fraudulently misrepresented the suitability of its software.
"Despite Oracle's representations that its integrated software system, i-cloud (sic) services, and technical support system was a functioning workable product fully capable of fulfilling Worth's needs, Oracle failed to provide a collectively suitable and operable software system," the complaint paperwork states. "Worth paid in excess of $4.5m to purchase and implement the ultimately non-functioning Oracle ERP product."
Worth & Company, the complaint explains, began looking for a new ERP system in 2014 and after several months of sales pitches and proposals, decided in February 2015 to hire EDREi Solutions, LLC, a now-defunct Austin, Texas-based IT systems integrator, to implement Oracle's E-Business Suite Applications and its Cloud Services.
The initial "go live" date was scheduled for the fall of 2015, the court filing recounts, and by summer of that year, it was clear the system would not be ready on time.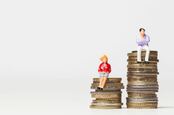 New claim dogs Oracle: After $11m of sales, I was unfairly axed before next big deal – because I am a 64yo woman
READ MORE
"By November 2015, it was evident to both Oracle and Worth that the on- premises implementation and cloud integration was seriously delayed and wrought with issues," the complaint says.
The "go live" date was moved to February 2016, at which point Oracle directed Worth to pay for about $260,000 in education classes, training, and support contracts.
The system wasn't ready in 2016 as promised. Instead, by Worth & Company's account, that year was consumed with testing, patching, debugging, data correction, and data migration.
By the fall of that year, a new "go live" date had been set: February 2017.
When the time finally arrived, the system still had problems. In March 2017, CEO Stephen Worth wrote to Oracle to convey his "dissatisfaction with Oracle regarding the failure of Oracle to provide an ERP system compatible for use in Worth's business."
The company then ended the consulting services of EDREi and in April that year hired Monument Data Solutions, another IT integrator. Monument spent the remainder of 2017 and part of 2018 rewriting applications, debugging and trying to resolve various other problems.
It wasn't enough. Though there was no catastrophic failure, the incremental failures of Oracle's system ultimately led Worth & Company in the spring of 2018 to abandon the project and choose another ERP vendor. Now the Pennsylvania-based contractor wants a refund and damages.
Oracle declined to comment on the lawsuit, one of several recently.
A week ago, two Oracle shareholders sued the company and its board of directors for allegedly misleading investors about the health of its cloud business.
Also last week, a former sales rep sued Oracle for alleged gender and age discrimination. ®