Google has said it will end forced arbitration next month and lift a ban on class-action suits after intense pressure from staffers.
At the moment, Google – like many other tech firms – resolves workplace disputes through forced arbitration, which takes employees out of the courts and requires them to waive any rights to sue or appeal. It is seen as a way of getting the claims out of the public eye.
However, allegations of harassment and discrimination have dogged the firm and multiple lawsuits claimed there was a workplace culture that allowed this to go unchallenged.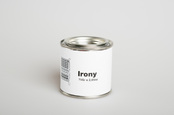 Court sees Morissette Meter flip out as Oracle assumes anti-arbitration stance in pay dispute
READ MORE
Reports that those accused of harassment were handed multimillion-dollar payouts added grist to the mill, and employees staged a walkout last November.
The search giant then promised to make arbitration optional for individual cases of sexual harassment and assault, but staffers sought to have this extended.
Google has now granted that for all forms of discrimination, saying in an email to staff it will end mandatory arbitration for all current and future full-time employees by 21 March 2019. This means employees can choose whether they want to sue or enter arbitration. They will also be able to file class-action lawsuits.
As well as full-time staff, the policy will apply for temporary staff, contract workers and vendors that Google hires – however, The New York Times said the rules would not extend to the third-party companies that supply most of its contractors.
And Axios reported that, while the changes will cover firms that sit under Google – such as DeepMind and the X research lab – it will not apply for other Alphabet companies that are separate from Google.
In a Medium post, the group of staff lobbying for the change – called End Forced Arbitration – welcomed the news, but wanted to see concrete action.
"We commend the company in taking this step so that all its workers can access their civil rights through public court. We will officially celebrate when we see these changes reflected in our policy websites and/or employment agreements."
The group said it was working with lawmakers to introduce bills that hope to end forced arbitration for all workers, pointing out some 60 million Americans can be forced into arbitration.
Google promises end to mandatory arbitration for all full-time employees by March 21, 2019 ... but we're not stopping there. On Thu, Feb 28th - we will stand with Senators and Representatives to introduce bills to #EndForcedArbitration for ALL workers.https://t.co/8HPVmWqnrd

— End Forced Arbitration (@endforcedarb) February 21, 2019
We've asked Google for comment. ®