The record shows I took the blows, and did it... Huawei: IT titan will start tackling GCHQ security gripes from June
The iceberg has begun to change course
---
Stinging from British criticism over its snail's pace, Huawei has promised to start addressing complaints about its products' security, raised Blighty's spy agency, GCHQ, by June.
The news comes after GCHQ's National Cyber Security Centre (NCSC) offshoot slammed the Chinese networking equipment maker on Wednesday over the state of security in its products.
Huawei's Ryan Ding, head of the company's carrier business group, told reporters from Reuters yesterday: "In Q2 we will talk to all our stakeholders, including UK stakeholders, about such a plan and hopefully by the end of the first half of this year we will complete the high level design of such (a) plan."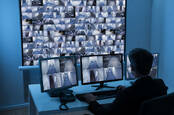 Huawei hasn't yet fixed its security vulns, says UK's NCSC overseers
READ MORE
Ding also said he thought "a 5G market without Huawei is just like the English Premier League without Manchester United".
Previously The Register had understood that fixes to the problems identified in last year's UK report on the security of Huawei equipment would take years to implement. Huawei has made repeated public references to spending $2bn on a variety of issues, including cyber security.
NCSC executives Ciaran Martin and Ian Levy briefed the world's press on Wednesday this week that they had seen "worrying engineering issues" in equipment examined by the Huawei Cyber Security Centre, a Huawei business unit based in Oxfordshire and staffed by techies from GCHQ/NCSC. HCSEC's job is to pore through source code and firmware with the intention of rooting out any secret espionage backdoors.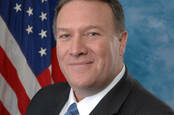 You're on a Huawei to Hell, US Sec State Pompeo warns allies: Buy Beijing's boxes, no more intelligence for you
READ MORE
The senior snoopers also revealed that the British government does not allow Huawei equipment to be used on its own secure networks.
Other countries in the Five Eyes espionage alliance have taken much stronger action in their private as well as public sectors. The US has imposed an outright ban on Huawei equipment (as well as continuing to push for its allies to do the same), as has Australia, while New Zealand regulators politely said "please show us a different plan" when a local mobile operator proposed installing Huawei 5G equipment on its network.
The European Union has been largely indifferent to Western concerns over Huawei, with Germany in particular demanding – and so far, it appears, not receiving – hard evidence of espionage backdoors planted in Huawei network equipment. ®
Similar topics
Narrower topics