This article is more than 1 year old
Redis kills Modules' Commons Clause licensing... and replaces it with one of their own
Confusion not severe enough to stop $60m Series E round
Redis Labs has jettisoned the Commons Clause software licence introduced last year for its Redis Modules, saying the earlier change had left some users "confused."
The Silicon Valley firm has opted to create its own licence, Redis Source Available License (RSAL) for Redis Modules running on top of open-source Redis, to distance it from the Apache branding – the code was previously licensed as Apache2 modified by Commons Clause – and reduce any confusion that the software were somehow still traditional open source.
This latest move comes just days after it revealed on Tuesday this week it had raised $60m in a Series E funding round.
The core Redis database code will remain under the BSD licence.
The in-memory database biz was one of the first open-source vendors to alter its licensing. Several players tweaked their terms last year with the aim of stopping big cloud vendors selling hosted versions of open-source programs, arguing the firms were profiting from them without giving back to the community. The moves prompted instant backlash from free-and-open-source software fans, however.
In August of 2018, Redis Modules developed by the company – RediSearch, Redis Graph, ReJSON, ReBloom and Redis-ML – were moved from AGPL to Apache v2.0 with a Commons Clause to restrict software sales.
This meant that cloud vendors could no longer offer these Redis Modules to their customers. The latest tweak will not change this.
The Mountain View firm's 2018 decision to tweak its module licensing followed a similar move from graph database firm Neo4J, which added Commons Clause conditions to its AGPL licence in May of that year. Later in the year, MongoDB and Confluent introduced its own changes to its licences.
Redis faced vocal opposition, as the Commons Clause is only "source available" and not technically open source, and critics and competitors argued these open-source companies are now effectively proprietary.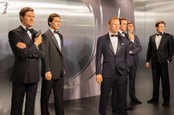 Redis has a license to kill: Open-source database maker takes some code proprietary
READ MORE
Founder and CTO Yiftach Shoolman said this week in a blogpost: "We probably didn't communicate the change clearly enough. This caused some confusion when some people incorrectly assumed that the Redis core went proprietary, which was never the case."
He claimed that the "majority" of the community had come to "accept" the changes, but that there was some uncertainty about the specifics of the licence.
"The term Apache2 modified by Commons Clause caused confusion with some users, who thought they were only bound by the Apache2 terms," said Shoolman.
Previously, under Apache2 modified with Commons Clause, the rule was that users were not allowed to sell a product or service "whose value derives entirely, or substantially, from the functionality of the software". Shoolman said that as a definition for what was and what wasn't allowed, there was a "lack of clarity" around what "substantially" meant.
Finally, he said, "some Commons Clause restrictions regarding 'support' worked against our intention to help grow the ecosystem around Redis Modules".
And so the firm has opted to simply create its own licence instead: Redis Source Available License (RSAL) will apply for Redis Modules running on top of open-source Redis.
"RSAL grants equivalent rights to permissive open source licences for the vast majority of users," explained Shoolman.
"With RSAL, developers can use the software; modify the source code; integrate it with an application; and use, distribute or sell their application.
"The only restriction is that the application cannot be a database, a caching engine, a stream processing engine, a search engine, an indexing engine or an ML/DL/AI serving engine."
The firm emphasized the change doesn't have any effect on the Redis core licence, which "is and will always be" under the 3-Clause-BSD.
Shoolman added that open-source Redis has everything needed to run a distributed database system – replication, auto-failover, data-persistence and clustering – since the biz had "chosen not to limit the functionality of open source Redis by moving core components to closed source".
The $60m Series E round was led by Francisco Partners and its chief investment officer David Golob will also take a seat on Redis's board of directors. It is the firm's biggest single round of funding and takes the total raised to $146.6m, according to Crunchbase. ®