Equipment made by Chinese electronics giant Huawei could be torn out of America's electrical grid, if US senators get their way.
The bipartisan Senate Intelligence Committee today recommended Uncle Sam's Department of Energy and Department of Homeland Security move to keep Huawei hardware out of the Land of the Free's power networks.
Specifically, the legislators said, they want both agencies to bar utilities from purchasing and installing a specific family of network-connected inverter Huawei produces for solar power grids. These inverters convert DC electricity from the panels into AC for the grid, and can be controlled remotely to manage solar arrays.
The senators reason that if Huawei can not be trusted to supply computer gear for communications systems, they should not be supplying vital electronics for new solar plants. The committee members fear Beijing will instruct Huawei to backdoor its products allowing Chinese spies to silently snoop on Western targets from afar. Huawei insists it is not compromising its kit for its Communist overlords.
"Huawei has recently become the world's largest maker of inverters – the sophisticated control systems that have allowed the rapid expansion of residential and utility scale energy production," the committee says in its letter (PDF) to DOE boss Rick Perry and DHS head Kirstjen Nielsen. "Both large-scale photovoltaic systems and those used by homeowners, school districts, and businesses are equally vulnerable to cyberattacks.
"Our federal government should consider a ban on the use of Huawei inverters in the United States and work with state and local regulators to raise awareness and mitigate potential threats."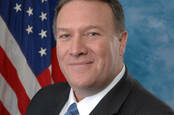 You're on a Huawei to Hell, US Sec State Pompeo warns allies: Buy Beijing's boxes, no more intelligence for you
READ MORE
Among the high-ranking senators signing off on the letter are Mitt Romney (R-UT), Dianne Feinstein (D-CA), Tom Cotton (R-AR), and Little Marco Rubio (R-FL). Senators Cotton and Marco had previously spearheaded successful efforts to get Huawei products barred.
Huawei already faces a blanket ban on its wireless and networking gear in US government networks, as the administration believes the Chinese will use the hardware to spy on private and public-sector organizations. The US government has since 2018 said that it would not provide federal assistance funds to any phone company that uses Huawei gear, a move that effectively bars Huawei equipment most large carriers in the nation.
At the same time, the Feds have charged Huawei chief financial officer Meng Wanzhou with illegally breaking sanctions against Iran, and are trying to extradite her from Canada to America. Wanzhou, daughter of the corporation's founder Ren Zhengfei, and Huawei itself deny those charges, and the allegations it works with the Chinese government to spy on foreign entities. ®
Similar topics