This article is more than 1 year old
Fan boy 3: Huawei overhauls Air-a-like MateBooks
New kit runs a bit faster, costs less
MWC Huawei's impressive business laptops are now a bit more affordable. The burgeoning PC giant is bringing MateBook X features to a new lower-priced range announced on Sunday at Mobile World Congress.
All that know-how gained trying to emulate Apple's phones is now devoted to emulating Apple's notebooks.
With Huawei's first serious stab at the market last year, the MateBook X Pro, we liked the 3:2 display aspect ratio and restrained aesthetic, typically not something we expect from Asian manufacturers who like to overload you with attention-grabbing features.
The MateBook range is clearly going after a professional market that would be tempted to shop Apple or premium Microsoft, HP or Dell. Staff made explicit comparisons to the Air several times in previews, boasting of their notebooks' lightweight and higher screen-to-body ratio.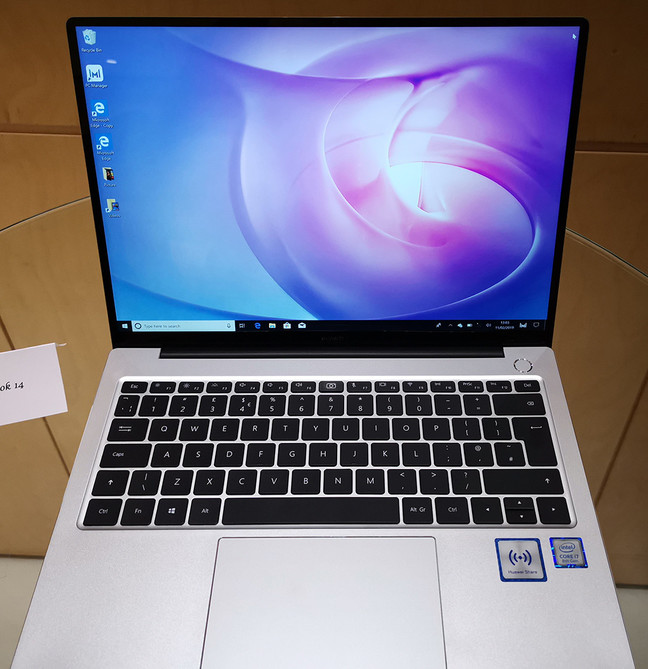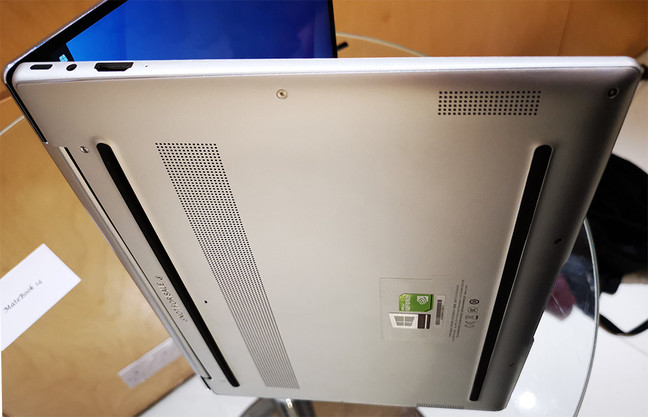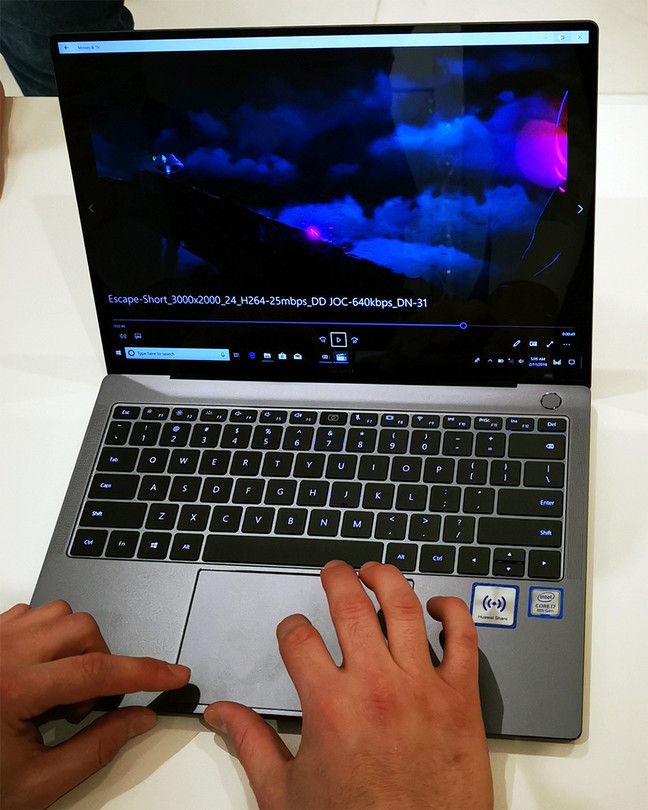 However, the MateBook X Pro took eight months to (officially) reach the UK, and Huawei knows it needs to move faster. Sunday brought a revamped MateBook X Pro, a touchscreen version of the MateBook 13 shown off at CES last month, and a MateBook 14.
The latter two boast a 2K multitouch display, again in 3:2 ratio (1,440 x 2,160), and also include the fingerprint-scanner in the power button, which makes for faster resumes. The 1.2mm key travel is very decent and the keyboard is backlit and spill-proof. It's 1.28kg but still includes a sensible range of ports other manufacturers omit, e.g. USB-A and a headphone jack. The 14 includes the pop-up webcam, which is recessed inside a key on the keyboard.
The MateBook not-X also shuns Thunderbolt 3, but adds HDMI alongside USB 3, USB 2 and one USB-Type C.
With the budget model you can opt for Intel (UHD 620) integrated graphics or an Nvidia MX150, should you need it. The 65W portable charger promises 3.2 hours use from a 15 minute blast – and will also power a Huawei rapid-charging smartphone.
The 2019 edition MateBook X Pro gains Thunderbolt 3, and faster Wi-Fi, Bluetooth, CPU and GPU. The latter is now a Nvidia GeForce MX250 with 2GB GDDR5 RAM, up from 1GB.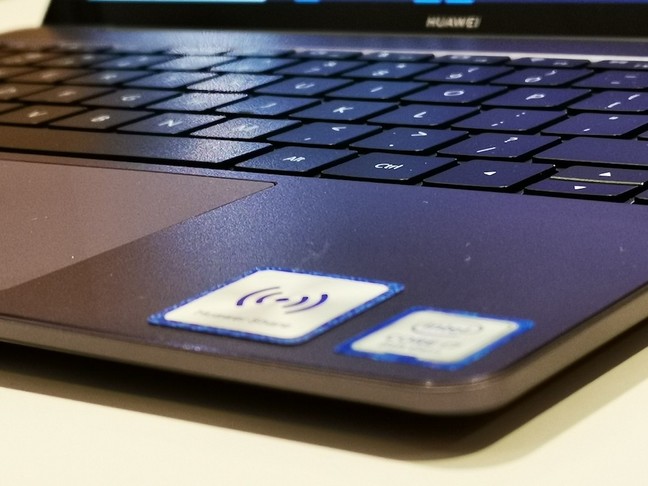 Our sole concern was heat dissipation: a lot of power is packed into this thin package. A revamped "Shark Fin" fan design is said to give 20 per cent higher thermal efficiency.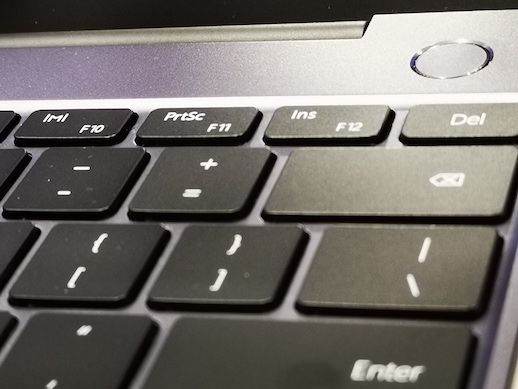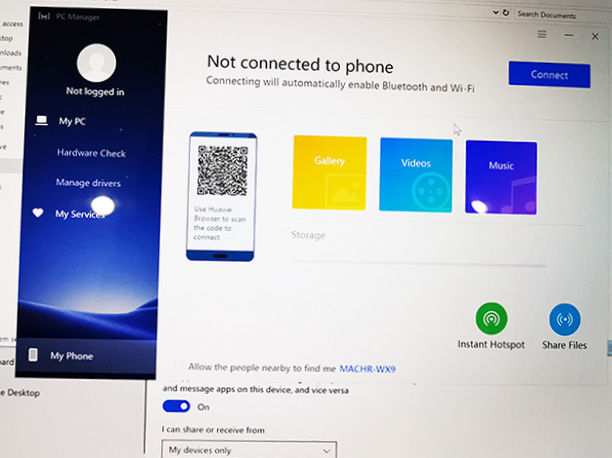 Battery life is promising: 14 hours of office work for the MateBook 14, Huawei reckoned.
HP certainly offers a broader, more rounded software package for the professional, but Huawei makes much of interoperability between phone and PC, with a greatly expanded Huawei Share package on the new notebooks.
This includes a universal clipboard, so you can "cut" on the phone and "paste" on the PC (and vice versa), and "OneHop" transfer of documents and media files between phone and PC. You may not think there's much new here, and you'd be right, but it works well. Shake and tap the phone on the laptop and it beams your photos or files across.
Huawei Share will OCR the text on an image and suck it into an app (e.g. OneNote) for you automatically. Or you can shake the phone to record whatever is on the PC display.
Unlike last year's X, models will be available right away. The MateBook 13 will go on sale from today (Monday) from £899.99 for a 256GB/i5, and £1,099.99 512GB/i7 model. The 14 shouldn't be too far behind. The X Pro commands a premium price: £1,499 up. ®