This article is more than 1 year old
'God, Send Mobiles,' the industry prayed back in the '90s. This time, 5G actually has it covered
Networks may be late, but handsets are here
MWC Analysis 5G may buck the trend set by the first three generations of digital cellular technology, and actually offer punters a broad range of mobiles when the networks go live. This time it's the networks that may be buggy and late, not the handsets.
For 2G, 3G and 4G, the networks were ready, but the choice of handsets was limited and supplies were constrained. So much so in the early 1990s that the industry joke was that GSM stood for "God, Send Mobiles."
When 3G rolled around to the UK in 2003, things weren't much better. The mighty Nokia, the dominant force in the industry, only had a couple of compatible handhelds to offer, two years after Japan had switched on 3G. One of these was a bizarre fashion phone, the 7600 (below).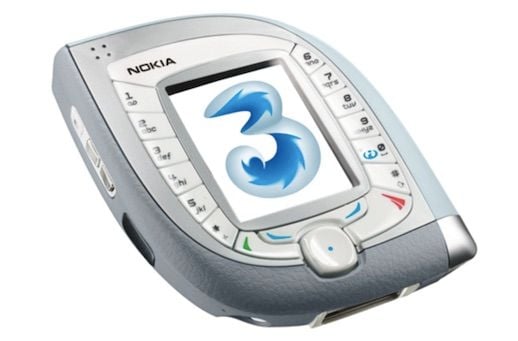 With handsets like this, 3G was slow to take off in the UK
Three's archived devices page weeks after launch show a sorry picture. A Motorola smartphone with a detachable camera (the A830) and three nondescript but pricey NEC handsets. Rival Orange warned that the 3G experience could be so buggy the entire industry risked being tarnished.
LTE was a little better. But 5G has mobes galore.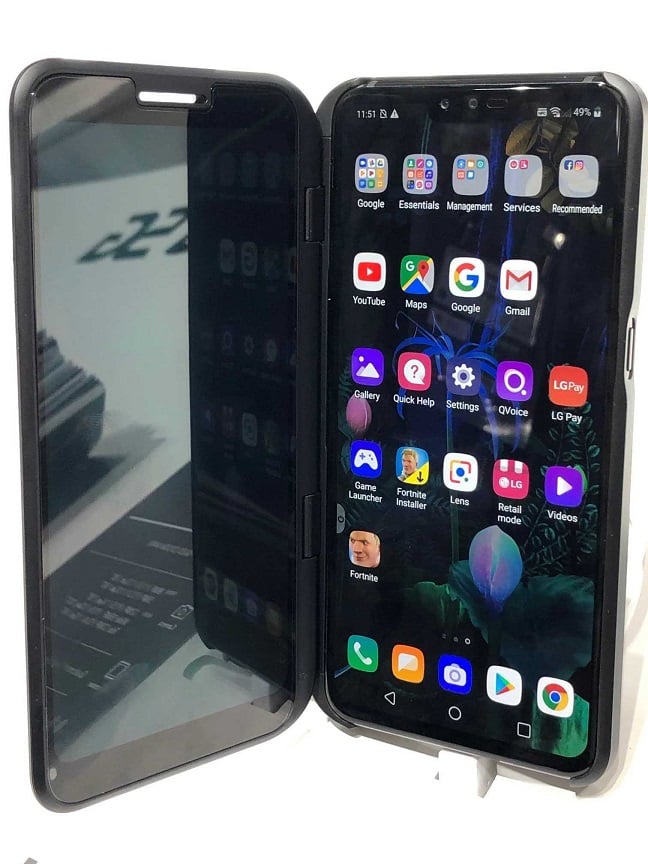 LG's 5G phone, the V50 ThinQ. The display on the left is an accessory that attaches via pogo pins and communicates by Wi-Fi direct. It's optional
Motorola was the only contender to date with a clip-on 5G Moto Mod sled. Now LG, Huawei, Xiaomi and Oppo have all shown 5G handsets at Mobile World Congress in Barcelona. Samsung revealed its first 5G phone last week. When the first networks go live towards the end of the year, at least you'll have a decent choice. And they won't necessarily come at a huge premium; Xiaomi's 5G Mi MIX 3 will be €599.
It's all semantics
Partly this is because the definition of 5G is a little more, er, liberal than before. And partly it's because it doesn't involve such a challenging generational leap. 1G analogue to 2G digital was new territory. 2G to 3G required, to cut a long story short, maintaining 2G time division, and 3G code division technologies. Not everyone could keep up – for example, the original PalmOS couldn't handle the multitasking involved. 4G dropped back to 3G to make phone calls as the voice IP part of 4G wasn't ready yet.
But it's easier to fulfil the "5G" label, you need to tick fewer boxes. Also the supply chain has benefited from billions in investment. The Chinese manufacturing engine is firing on all cylinders. So these may not be "true" 5G phones, and 5G will be a more mature spec in a couple of years, but it's "5G enough" for the industry to be happy with.
Alas, the cloud on the sunny horizon is the networks. The Five Eyes spies' push to exclude Huawei from the European market has created uncertainty. "American companies must step up their efforts, or get left behind," President Trump tweeted last week.
Even Ericsson, Huawei's rival, has cautioned against state interference in private commercial contracts, warning that it will delay the adoption of 5G. And no operator wants to be the laggard this time. Bloomberg points out there are real rewards to be gained from leading with a new generation of tech – it means more subscribers, as Verizon proved.
But politics isn't the only wrinkle.
Nokia CEO Rajeev Suri warned this week that spectrum issues will delay 5G in Europe – the larger, more homogeneous markets in the US and China will streak ahead.
And Nokia and Ericsson would dearly love to merge to fight Huawei, which threatens to be the runaway leader in 5G. But the European Commission isn't going to waive the EU's competition rules to make life easier for its biggest multinationals. Siemens Mobility and Alstom had argued that they needed to merge to take on China's CRRC rail giant. The company is almost twice the size of the combined Siemens/Alstom entity – but the European Commission shot down the merger anyway. ®