Long phone is loooong: Sony swipes at flagship fatigue with 21:9 tall boy
This one gets everything right
MWC Hands On Five years ago, LG, Sony and HTC roamed the Earth like all-conquering warlords. But then the engines of the Chinese manufacturing economy cranked up, and thanks to the gift of Android that Google gave them, Huawei and OnePlus stole much of their thunder. And market share.
So what are they up to these days? Let's provide the answer in two parts – the most interesting first.
At MWC, HTC focused on its Vive Focus Plus, a version of its untethered Focus VR headset, and a 5G home hub (literally "HTC 5G Hub"). This is a dongle that's a broadband and Wi-Fi replacement with a hefty (7,600mAh) battery so you can lug it around. It's a reminder that 5G will displace a lot of cable and DSL, but not the only reminder.
LG showed off a gesture-based UI – real gestures, which means hovering your hand above the phone like you're playing a theremin that I'll cover in a separate piece. However, Sony's approach has resulted in the most market-ready and pleasing product of the three former giants, and represents something a bit new and different.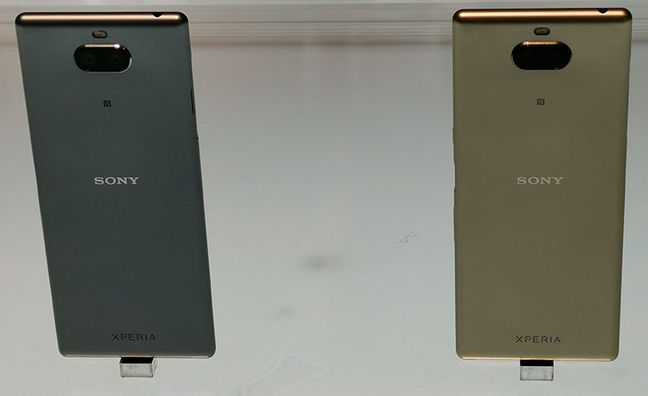 Although it's too proud to admit it, Sony is basically a components company these days, showing off its camera sensors, audio chips and displays. The phones are showcases for these bleeding-edge parts. So you wouldn't expect the phone itself to be more than perfunctory. But the Xperia 10 and Xperia 10 Plus are striking for taking a new approach.
Nice niche
Rather than attempting to compete suicidally head-on with rival flagships, these phones use a mid-range chip but aim to provide the best audio and video performance. They're also the first to use use a very slim, very tall 21:9 ratio display (6.5-inch diagonal) – and not only look great but feel very nice in the hand.
Last year's phones were taller, and Sony's 10 is taller still, but slimmer too. The results are quite stunning. More than two-thirds of movies on Netflix are shot in 21:9, Sony has pointed out, and this is one display I wouldn't actually mind viewing a TV show on – the clarity, speed and dynamic range of the OLED display are top notch. It supports the BT.2020 and DCI P3 colour spaces with D65 white point and 10-bit smoothing tonal gradation (8 bits in hardware, 2 in software).
(The one-above-the-other split-screen mode, "Multi-window", didn't feel quite right – not as natural as side by side. It's a feature that will be rolled out gradually.)
The LDAC lossless compression format Clearaudio+ and DSEE HX are supported (and have been for a couple of years). You may get better sound from LG's line, which has a decent DAC, but I thought even low bit rate recordings sounded very good here for a phone. The imaging setup doesn't offer AI gimmicks, but can do 4K recording. And although the battery is on the small side (for a tall phone, just 2,870mAh), Sony's have consistently had excellent performance.
(Sony acknowledges that such a tall phone can be a bit of a stretch – literally – so it includes a popup panel of apps activated by a double tap on the side of the phone. But I can't emphasise enough how much more comfortable this was to use than almost every other slab at MWC.)
So these phones claim several competition-beating audio and video features, look like a £1,000 phone, and yet carry a price tag of £329. Overall, though, I thought this was the most complete and pleasing product on the show floor, and I fully expect this to become a cult classic among parts of our readership.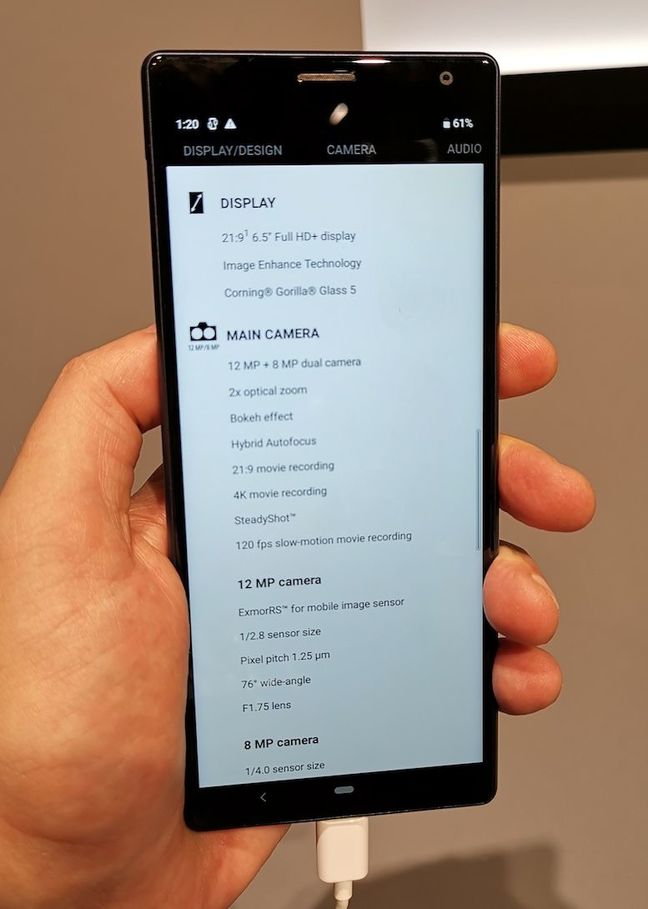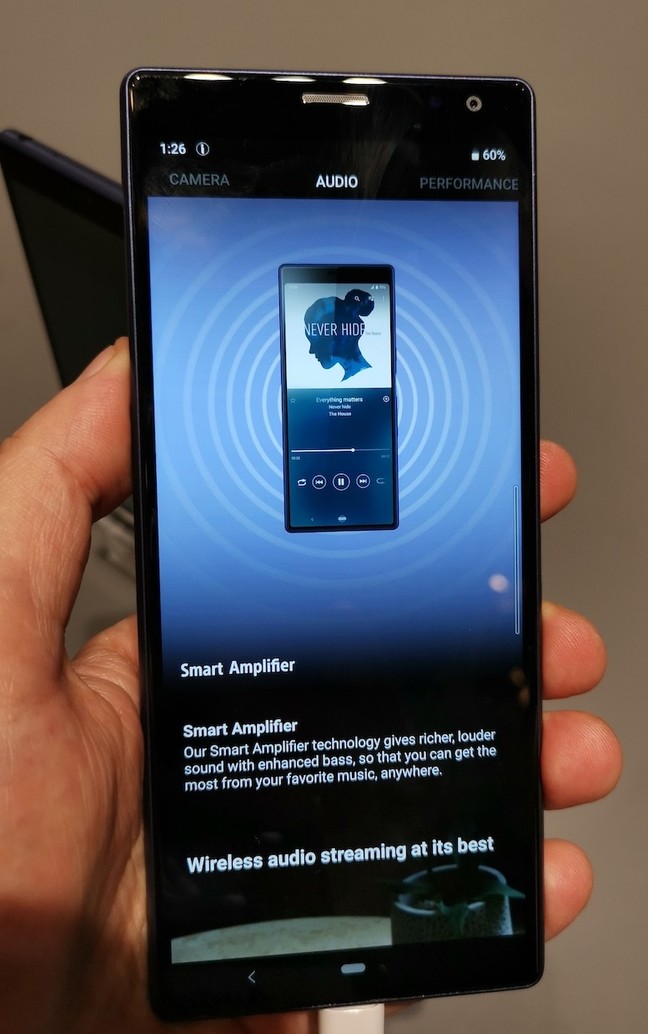 We've been writing about flagship fatigue since 2015. That was when fewer people wanted to take out the then-premium £45-55 monthly contracts to get the latest tech. Make that £70-90 a month if you're getting a new iPhone. Naturally, people look for value below £400 but expect some compromises.
Sony's response to a brutal marketplace is quite practical: make a very compelling mid-range phone that does a few things well, and feels nice to hold and use. It's not rocket science. And it could do very well. ®