The case of the missing 300 Swiss francs: WIPO fires CIO following probe into allegations of fraud
Reg sees reports on IT chief investigation
Exclusive The UN's patent body has finally fired chief information officer and one-time whistleblower Wei Lei after claiming a probe found evidence of criminal misconduct, a point still contested by the ex-staffer.
A spokeswoman at the World Intellectual Property Office (WIPO) told us Lei's "dismissal" was effective from 7 February – he had been suspended since 5 November 2018 amid an internal investigation.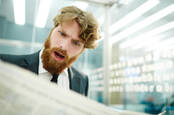 Total WIPOut: IT chief finds his own job advertised
READ MORE
"Mr Lei was dismissed for theft and fraudulent activity on WIPO premises. Following all due process requirements, disciplinary proceedings were initiated against Mr Lei, which included an independent, external investigation."
According to WIPO documents The Reg has seen, accusations against Lei included: that he had opened a private UBS mail meant for colleague Wei Wei in March 2018 that contained her UBS bank card; that on 15 March Lei had emailed her at around 10am to notify her of his mistake and that he had returned the card using WIPO's internal mail; that 50 minutes or so later he had allegedly used her card without her knowledge to withdraw CHF300 (about $300, £229) from a UBS ATM on WIPO's site.
The Internal Oversight Division (IOD) within WIPO then launched an investigation between June and August 2018, hiring an external investigator. She interviewed staff, viewed emails and bank records and watched CCTV footage of a man filmed withdrawing cash from the ATM, which was claimed to resemble Lei.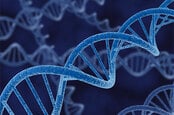 Revealed: SECRET DNA TEST SCANDAL at UN IP agency
READ MORE
Lei was shown the footage of him using the ATM at 10:57 local time on 15 March and recognised himself, according to the IOD report, but said it was "definitely... not possible" that he used someone else's card at the ATM. His own bank records did not show cash withdrawals on that day and he was at a loss to explain the situation.
"I can't explain why I appeared in the video allegedly taken on 15 March in front of the ATM machine in WIPO if my bank records show nothing about my transactions," the report quoted him as saying. "What I know for sure is that there is no chance for an accidental use of her card since I would have had to consciously enter her PIN."
Lei suggested the PIN may have been "intercepted" by someone else. He also raised concerns about the authenticity of the evidence and said this entire investigation was a matter for the Swiss authorities.
WIPO said of the video surveillance system that there was a "slight time synchronisation issue between the camera software and WIPO's servers" of a minute or so.
The IOD report stated: "Following the use of the ATM machine by Mr Lei, no other person conducted a transaction at that machine until 11:07. Cameras 3019 and 3020 clearly show no other person at the ATM machine other than Mr Lei between 10:47 and 11:07. Mr Lei is therefore the only person who could have used Ms Wei's card at the time to withdraw CHF300."
UBS was only able to tell the IOD investigation, due to bank secrecy, that the transaction occurred, and that Wei's card and PIN were sent separately – as is standard practice – by first-class mail, several days apart.
"It should be noted that UBS failed to respond to most of the questions asked by IOD. In particular they did not provide information regarding the date and address as to where the PIN for Ms Wei's account was posted and the reason they did not report this matter to the police."
Lei said in the report that he had a large amount of cash sat in his account, and had subsequently given AUS $1,000 to charity. He was quoted as saying: "It's just ludicrous to steal CHF300 in March while having that kind of asset in a bank and giving away A$1,000 to charity in May." He further iterated he did not have access to the PIN for Wei Wei's account.
The IOD paper said it hired a media forensic expert and he "confirmed that the video footage was authentic".
It further stated that, though Wei had an excess of funds in his own bank accounts, "a secure asset base does not preclude a person from committing fraud".
"In any case it is beyond any reasonable doubt that Mr Lei used the ATM card of Ms Wei on 15 March 2018 to withdraw the amount of CHF300. His motivation for doing so is unclear."
The investigation claimed to have found "inconsistencies" in that Lei's PA initially said he had received a PIN in correspondence from UBS – Lei was also a customer of the bank. UBS sent Lei a card on 13 March and a letter that stated his current PIN was invalid.
The report said that Lei had told the IOD he received a UBS card at his home address in April, and within days he received another UBS card at work "but he [could not] remember if the card he received at work was opened by his assistant". The report said he'd stated that he shredded the card he received at work because it was related to another account that he hardly ever used.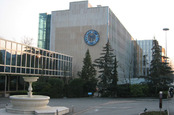 US Congressman calls WIPO 'the FIFA of UN agencies' at hearing
READ MORE
"Ms Danemark's [Lei's PA] original evidence was that Mr Lei did receive a PIN, and from the correspondence received from the bank it can be deduced that the PIN was not for Mr Lei's UBS ATM card."
Wei Wei, who according to the report said she had not opened Lei's initial email, was given a fresh bank card and password, and discovered on 27 March that cash had been withdrawn from her account. The bank reimbursed her for this.
She told O'Donnell, as written in the IOD report, that she had not been asked by UBS to complete a document to verify she hadn't received the initial card or PIN, nor did the bank ask her to report the plastic missing. She did say that UBS advised her to ask WIPO to launch an internal probe.
The IOD report concluded:
All of the evidence, when considered together, indicates that Mr Lei knowingly used the card of Ms Wei. The following points are considered particularly relevant in reaching this conclusion:
It has been established that Mr Lei received Ms Wei's card;
It has been established that Mr Lei used Ms Wei's card at the time that the withdrawal was made from her account;
It therefore established that Mr Lei also received the PIN code associated with Ms Wei's card;
While it is possible for others to mistake the name Wei for the name Lei, it is unlikely that Mr Lei would do so himself;
Mr Lei adamantly denies receiving the PIN card for Ms Wei's ATM card and, given that he used the card and PIN, his responses in this regard are considered to be deliberately false;
Mr Lei falsely stated that he received a UBS ATM card delivered to his home in April, and that he shredded a UBS ATM card issued to him;
Mr Lei clearly lied in his email of 15 March 2018 to Ms Wei. Although he stated in the email that he had forwarded the card to her, it is beyond reasonable doubt that he used that same card approximately 50 minutes later to make the withdrawal in question. It is unclear why Mr Lei lied in his email of 15 March, and why he lied about receiving his UBS ATM card at home. One possibility is that he sent this mail before using Ms Wei's card to take suspicion away from him for its subsequent use. Because Ms Danemark had handed him a UBS ATM card, any questions regarding the later misuse of that card would clearly be directed at him. However, by sending the email at 10:09 he could plausibly assert that someone else had taken the card from the mail and used it.
WIPO whistleblowers beg UN for protection as probe into possible corruption starts
READ MORE
In a 14-page written response to the report which The Reg has seen, Lei said he "maintains that he did not knowingly or intentionally withdraw money from the UBS account of Ms Wei, and that he did not engage in misconduct of any kind".
Lei has also written to 80 WIPO member states to complain about the investigation and his treatment in the years since he blew the whistle on actions taken by WIPO director general Francis Gurry in 2014.
Gurry stood accused of steering a tech contract to an acquaintance and was given access to the subsequent report and those that provided evidence.
Lei claimed his responses to the IOD report had been "ignored" and that Gurry had turned WIPO into a "tyrannical and oppressive regime, which rules by fear".
The former CIO had received some support from a bunch of unions, which questioned why WIPO had not lifted Lei's immunities to allow Swiss prosecutors to investigate the ATM claims against him. They claimed Wei Wei had subsequently left WIPO and been uncontactable. Lei's legal brief last month wrote to the UN agency to claim a police probe was understood to be under way, though the Geneva Prosecutor's Office refused to comment to us. ®