The BBC drama detailing how Doctor Who came to be made by the broadcaster, which will be screened on BBC Two as part of Doctor Who's 50th anniversary, has bagged David Bradley to play the man who played the first Doctor.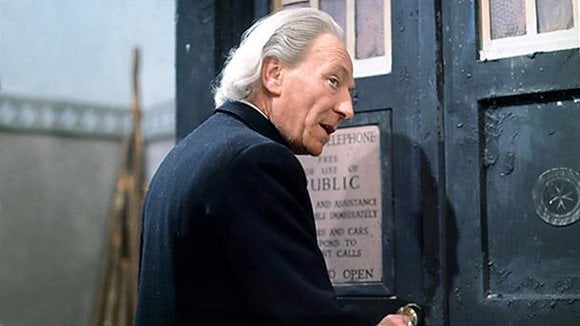 The first Doctor, played by William Hartnell
Bradley, well-known for his role as Filch in the Harry Potter series, will play William Hartnell, the actor who played the first Doctor, in the new BBC drama An Adventure In Space And Time.
Just in case all that wasn't meta enough for you, Bradley has already been in Doctor Who - playing a black market trader in the episode Dinosaurs on a Spaceship in the current series.
The new programme follows on from the success of another meta BBC drama - The Hour, which depicts a '50s-era BBC newsroom. An Adventure In Space And Time will show how the first Doctor Who came to be made and aired in black and white on 23 November 1963.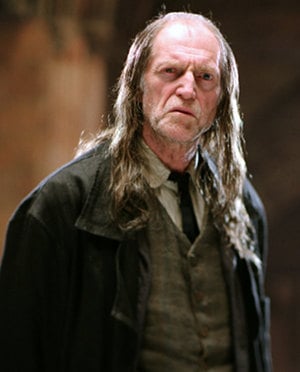 David Bradley as Filch in Harry Potter
Brian Cox - not the mop-haired physics prof, but the CIA baddie from the Bourne films - will star as the BBC's head of drama Sydney Newman, while producer Verity Lambert will be played by Call the Midwife actress Jessica Raine. The one-off production has been written by Mark Gatiss, a regular Doctor Who writer.
Bradley said he was "absolutely thrilled" to bag the part of the first Doctor.
"I first heard about this role from Mark while watching the Diamond Jubilee flotilla from the roof of the National Theatre. When he asked if I would be interested, I almost bit his hand off!" he said.
"Mark has written such a wonderful script - not only about the birth of a cultural phenomenon, but a moment in television's history. William Hartnell was one of the finest character actors of our time and as a fan I want to make sure that I do him justice."
Filming is due to start next month at Television Centre in White City before moving to south London's Wimbledon Studios. ®