More than half of Brits surveyed by an age-verification vendor did not know about the UK's impending smut-block.
For Reg readers, the fact the government will lock adult content behind age-gates is old news – but awareness beyond these pages appears to be much lower.
The controversial measures were introduced in the Digital Economy Act, which gained Royal Assent in 2017, and are due to come into force around Easter this year.
It will require porn sites offering smut to UK users to have some kind of age-verification (AV) system in place. The rules cover sites where more than a third of content is adult and any that market themselves as porn purveyors.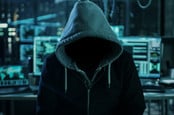 El Reg deep dive: Everything you need to know about UK.gov's pr0n block
READ MORE
The regulator, the British Board of Film Classification, can take action against those that don't comply, by ordering ISPs to block the sites, or asking payment service providers to cut them off.
The move has caused outcry from critics who warned of both societal risks and technical difficulties, including privacy and security concerns, fears that vendors have attempted to assuage. Meanwhile, the rules don't cover social media, which is one of multiple ways kids could still stumble across porn.
According to Yoti, which has developed an AV tool for sites to tout, 53 per cent of UK consumers are unaware that people will be asked to show they are 18 or over in order to access filfth.
The results come after porn site xHamster reported an uptick in traffic from Blighty, rising 6 per cent in 2018.
At the time, xHamster boss Alex Hawkins said this might be because users were loading up their memory banks ahead of the clampdown – which could well be true, as it's likely porn-users will be more aware of the rules.
And – despite the negative reactions to AV from the porn industry and security and privacy proponents – the Yoti survey also found the majority of the 2,000 respondents, some 60 per cent, thought adults should be required to prove their age to see adult content online.
Yoti – pinching a phrase from the government's playbook – reckoned that the chance that children could stumble on "potentially harmful material" was the reason for this support.
The firm's policy director, Julie Dawson, said she was surprised at the number of people who hadn't heard of the rules, but that – given the amount of column inches debating what kids are exposed to online – it wasn't surprising so many people were in favour of the age checks.
How about attaching your credit card to your porn search? Thought not
Elsewhere, the survey found that just 5 per cent of people would be happy to share credit card deets to access adult content, and only 11 per cent would be willing to show some form of photo ID.
The latter question aims to point users to Yoti's recently launched age-estimation tech, which uses neural network learning to estimate a person's age from an image of their face, with a mean error rate of ±2.5 years in the 18-30 age band.
This is already being used by Yubo, a social media site for about 20 million 13 to 17-year-olds, with a reported half a million people using the age-estimation tech each day.
Dawson said it was likely the use of age-estimation and verification tools would increase as the tech becomes more sophisticated, especially given growing concerns about online content. She pointed, for instance, to comments from digital secretary Jeremy Wright about the lack of checks on apps like Tinder and Grindr.
"In the same way as the adult content industry is looking at age-verification and age estimation, it's clear that parallel industries will be looking at this too," she said. "These sorts of technology are just at the beginning of how they can help safeguarding in a number of contexts in a way that protects privacy, is convenient and has minimal friction."
The government hasn't said it will force other industries to employ AV – but Dawson argued that Yubo had decided to use it voluntarily to demonstrate its commitment to child safety, arguing that "the responsible organisations will also look at that".
But at the moment, porn providers, AV suppliers, policymakers and charities (and plenty of pearl-clutchers) remain divided over the benefits and risks of age verification. The government has not provided an official start date for the law, and the BBFC has yet to publish its voluntary certification scheme for AV tools. ®