The largest swelling of demand in software development occurred in the role of blockchain engineer, or so says recruitment biz Hired.
Arguably the most overhyped technology in the past ten years, blockchain nonetheless appears to appeal to companies, at least to the extent enthusiasm can be generalized from Hired's survey of 700 job seeking developers and its internal data. The survey responses are augmented by 170,000 interview requests and job offers over the past year in a marketplace connecting some 10,000 companies and 98,000 job seekers.
According to the Hired's report, to be trumpeted on Thursday, demand for blockchain engineers has surged 517 per cent from a year ago. The Register finds this baffling, so we asked Mehul Patel, CEO of Hired what's doing on.
"We've seen a lot of interest in blockchain," said Patel in a phone interview. Companies, he said, appear to be keen to build blockchains but there isn't enough blockchain talent to meet demand. But he didn't have much of an explanation for blockchain mania beyond noting, "People see blockchain as next wave of technology."
Some people. There are also naysayers. Take Kai Stinchcombe, CEO of True Link Financial, who last year observed, "...nobody has actually come up with a use for the blockchain – besides currency speculation and illegal transactions." Or consider Vint Cerf's widely circulated answer to the question, "Do I need a blockchain?": "No."
Absent an obvious explanation for the blockchain fascination, Patel suggested familiarity with the technology has become important for a growing number of jobs, even though they may not have "blockchain" in the job title.
The second-most increase in demand for job candidates was for security engineers, whose role saw interest rise 132 per cent from a year ago. After that, it's embedded systems engineer (+76 per cent), data engineer (+38 per cent), backend engineer (+33 per cent), machine learning engineer (+27 per cent), mobile engineer (+15 per cent), full stack engineer (+7 per cent), and front-end engineer (+4 per cent).
Location, location, location
When it comes to salaries, location matters. In the San Francisco Bay Area/Silicon Valley, the highest paid position on average was search engineer ($157K or £118K), security engineer ($156K or £117K), and blockchain engineer ($155K or £116K). In New York, it was gaming engineer ($147K or £110K), blockchain engineer ($137K or £103K), and backend engineer ($136K or £102K). In Toronto, the top three positions by salary were natural language processing engineer ($83K or £62K), machine learning engineer ($80K or £60K), and blockchain engineer ($79K or £59K). In London, it's embedded engineer ($90k or £68K), blockchain engineer ($89K or £67K), and data engineer ($87K or £65K).
Hired's survey found that Python is the most loved programming language, with 51 per cent naming it their favorite. JavaScript came in second in esteem, at 49 per cent, and first in actual usage, at 62 per cent.
Java managed to rate simultaneously as the third-most-loved and second-most-hated language; Objective-C is the third-most-hated and PHP, the survey says, is loathed the most.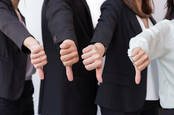 IBM so very, very sorry after jobs page casually asks hopefuls: Are you white, black... or yellow?
READ MORE
A 2017 Stack Overflow survey singled out Perl as the most hated coding language, though PHP placed second in scorn at the time.
Globally, the Go programming language is the most widely sought after among employers, though only 7 per cent of developers say they work with it primarily. In San Francisco and Toronto, it's TypeScript that's desired. In New York, it's Ruby. Across all markets, R was the least sought after.
Hired's report also sees coding bootcamps being more widely accepted. "The tide is slowly shifting as coding bootcamps are getting the workforce job-ready, with 13 per cent of survey respondents saying they have participated in a bootcamp, and 76 per cent of those saying it helped prepare them for a software engineering job."
Among employers, 57 per cent said they'd consider a bootcamp grad for an open position, 36 per cent said they're not sure, and 7 per cent said no.
Showing no concern for safety, Hired's survey asked whether developers preferred tabs or spaces. Tabs won, with 56 per cent of the vote, while spaces captured 24 per cent. Presumably the remainder of respondents had no opinion or feared persecution for voicing one. ®
Similar topics