This article is more than 1 year old
Demand for HP printer supplies in free-fall – and Intel CPU shortages aren't helping either
Lmao, don't worry – if you were – cuz toners still a licence to print spondulix
Forget Intel's chip drought: an unforeseen collapse in demand for print supplies in EMEA is the bigger issue keeping HP Inc's management on their toes.
The US biz last night outlined financials for its fiscal 2019 Q1, aka the three months to 31 January: group revenue was up just 1 per cent to $14.71bn, a marked downturn on the double-digit rises HP reported in each of the prior year quarters.
The Personal Systems side of the house was up 2 per cent to $9.657bn – again a more muted growth figure. Notebooks sales climbed 6 per cent to $5.919bn; desktops were down 3 per cent to $2.857bn; workstations edged up 3 per cent to $562m; and the Others category was down 8 per cent to $319m.
CEO Dion Weisler reminded analysts on an earnings call of his warning in the previous quarter about the impact of the industry-wide Intel CPU shortages.
"As expected, the first half [year] headwinds we previously shared with you are playing out. But we are navigating them well," he said. "We are improving product mix and managing our cost."
Earnings before tax in Personal Systems bounced to $410m from $335m a year ago.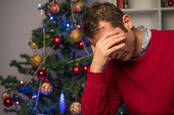 Gartner: Not a very merry Christmas for PC market as chip shortage bites, small biz vanishes
READ MORE
Intel supply challenges began in 2018 when Chipzilla was caught out by a surge in Windows 10 PC refreshes in the corporate sector, rising demand from cloud providers and the failure to produce silicon with a 10nm process.
The imbalance is forecast to run until the halfway stage of calendar '19, Chipzilla's now permanent CEO said in January.
The chip worries no doubt dented HP's results – Microsoft also blamed Intel's woes for a dip in Windows and Office revenues – but it was the printer division that really hit home as sales fell to $5.056bn from $5.076bn.
Printing supplies were down 3 per cent to $3.267bn, commercial hardware for printing was up 5 per cent to $1.09bn, and consumer hardware for the segment was up 2 per cent to $699m.
Weisler described print supplies as an "unexpected challenge". He said: "Supplies revenue was weaker than expected, particularly in EMEA [where] supplies declined 9 per cent."
In essence, there was a slowdown in sell-through from the biggest resellers in the region, and this led to a build-up of inventory that HP Inc CFO Steve Fieler told analysts on the call would be reduced in the year.
"We expect to lower the inventory in the entire ecosystem enabled by reducing our Tier-1 channel inventory. The impact of this action will create approximately $100m headwind to supplies revenue for the remainder of [this fiscal year]," he said.
By correcting inventory, the CFO expected less pressure on pricing.
Under pressure
Weisler, meanwhile, said more customers were buying supplies online and although HP Inc has a leading share in this channel, it is still relatively lower than traditional routes to market.
"In addition, as macro uncertainty has increased, we have seen further price sensitivity among customers pressuring both our share and our supplies pricing."
Customers are printing less, too, in this digital and environmentally conscious age, though the printer-less office now seems a fantasy. HP has made some ground in the print services sector, which is how many large corporations consume the tech.
Despite the sales wobble in the print division, HP reported earnings before tax of $821m versus $799m in the prior year quarter. So it seems the company still has a licence to print money [sorry, everyone – Ed].
Total earnings before tax following a series of charges and expenses was $900m, compared to $905m the year before. Net profit was $803m, down from $1.938bn in last year's Q1, when the inky HP had a boost from a tax windfall. ®