This article is more than 1 year old
Huawei to the danger zone, ride into the danger zone... Chinese giant denies America's secrets theft, fraud charges
Chinese phone, telco kit maker pleads not guilty in row over vanished T-Mob Tappy robot
Chinese hardware maker Huawei pleaded not guilty to charges of conspiracy to steal trade secrets, attempted theft of trade secrets, wire fraud, and obstruction of justice, in the US on Thursday.
The arraignment of China-based Huawei Device Co, Ltd and and its US subsidiary Huawei Device USA Inc before a Seattle federal district court this week follows the filing of a criminal indictment in Janaury that alleged the electronics giant tried to steal the technology behind T-Mobile USA's Tappy robotic phone testing system, and then obstructed justice when T-Mob threatened to sue.
That indictment [PDF] describes how a Huawei employee repeatedly entered a T-Mobile USA lab to gather data on Tappy, and at one point took the robot's arm home, concealed in a bag, to photograph it. When T-Mob employees discovered the arm was missing, the Huawei staffer initially denied knowledge of the missing arm then later claimed he found it in his bag.
Concerned about legal consequences, at least according to the criminal court filing, Huawei produced an internal report on the incident that characterized the misdeeds as the work of rogue employees, rather than a formal policy that encouraged corporate theft. According to the prosecution's complaint, though, Huawei China "established a formal schedule for rewarding employees for stealing information from competitors based on the confidential value of the information obtained."
T-Mobile USA sued Huawei in 2014 over the shenanigans, and in 2017, a jury found the Chinese networking and smartphone goliath guilty of trade secret theft, and awarded $4.8m in damages. The US government's criminal case, filed earlier this year, stems from that civil legal action. The criminal charges were submitted at the same time Huawei, two related companies, and CFO Meng Wanzhou were indicted in New York on fraud and conspiracy charges arising from alleged sanction-busting business dealings with Iran.
Meng, daughter of Huawei founder Ren Zhengfei, was arrested in Canada in December at the request of the US authorities, which later formally demanded her extradition to America to face the aforementioned fraud and conspiracy charges. Canadian authorities are expected to decide on Friday whether they will begin extradition proceedings against Meng. Huawei and Meng deny any wrongdoing.
Trade war hots up
The case against the Chinese telecom box maker reflects heightened tensions between the US and China over ongoing trade talks and news reports have suggested charges against Meng may be dropped if China offers a deal that suits the Trump administration.
US politicians last year claimed that Huawei's products represent a security threat, based on its belief the biz may be forced by Beijing to install backdoor that would allow China to spy on the West's network traffic, a concern raised frequently by US defense and intelligence agencies since at least 2011. Other countries have similar concerns about US telecom gear.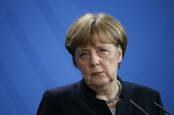 Germany tells America to verpissen off over Huawei 5G cyber-Sicherheitsbedenken
READ MORE
Recently, lawmakers have begun taking action on those concerns. The FY2019 National Defense Authorization Act lists five Chinese companies the US Defense Department should avoid – Huawei Technologies Company, ZTE Corporation, Hytera Communications Corporation, Hangzhou Technology Company, and Dahua Technology Company.
US lawmakers are considering the Defending U.S. Government Communications Act, which would prohibit Huawei kit at not just defense and intelligence agencies but all of them. The US has also been urging allies to stay away from Huawei networking equipment.
So far Australia, Japan and New Zealand have rejected or warned against Huawei 5G network gear to one degree or another. Britain, Canada, Germany and Italy are said to be considering similar moves, though recent reports suggest Britain and Germany aren't likely to follow through.
Huawei's trial is scheduled to begin March 2, 2020. ®