Hitachi Vantara has taken a leaf out of the Cisco-NetApp FlexPod playbook by twinning Cisco servers and networking with its own storage in a converged infrastructure deal.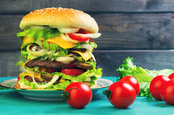 If you're NetApp-y and you know it, clap your hands. If you're app-y and you know it...
READ MORE
The Cisco and Hitachi Adaptive Solutions for Converged Infrastructure is a Cisco Validated Design (CVD) that the two companies said they have engineered, tested and will jointly support.
The design uses VSP array storage from Hitachi Vantara, F-Series all-flash or G-Series hybrid UCS servers, and Nexus and MDS top-of-rack switches. The servers have a 5108 blade chassis with dual-CPU B200 (up to 8/chassis) or quad-CPU B480 (up to 4/chassis) blades.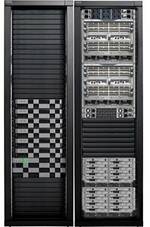 Cisco and Hitachi Adaptive Solutions for Converged Infrastructure
The management software has a trifecta of components from Hitachi Vantara, Cisco and VMware. Day-to-day management will be performed through VMware vCenter. Optional Hitachi Vantara software will provide monitoring, analytics, data protection, disaster recovery and backup.
There's a datasheet here (PDF).
It's far from Cisco's first converged rodeo: besides the NetApp Flexpod effort, it hooked up with IBM for VersaStack – seen at the time as a threat to Flexpod – and with Dell EMC for VxBlock converged systems.
Back in 2015, NetApp said a full five years of its FlexPod reference converged system architecture partnership with Cisco had netted it shared revenues of $5.6bn.
The Cisco and Hitachi platform – rejoicing in the much less memorable title of the Cisco and Hitachi Adaptive Solutions for Converged Infrastructure – is rack-scale and aimed at high-end, enterprise-grade, multi-use application workloads. ®