This article is more than 1 year old
Fujitsu eyes sales decline, decides to yank teams from 19 countries
Around 1,100 local management and grunts to be axed, customers forced to buy kit via resellers
Exclusive Fujitsu is axing its entire workforce in a bunch of regions – including most of Eastern Europe and certain countries in the Middle East, Africa, and Western Europe – with the loss of 1,100 jobs.
The list includes Algeria, Bulgaria, Czech Republic, Egypt, Greece, Hungary, India, Israel, Italy, Kazakhstan, Morocco, Qatar, Saudi Arabia, Serbia, Slovakia, South Africa, Turkey, UAE and Uzbekistan.
These country ops largely sold Fujitsu hardware, a low-margin biz, and the decision to leave customers there at the mercy of resellers (a so-called channel-only model) is to cut costs, company insiders told The Reg.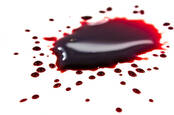 Fujitsu: Closes director's gate to Tait, 9 execs abdicate, and for German workers – a crap Weihnachtszeit
READ MORE
This move followed a "comprehensive review" of EMEA, the business said: Fujitsu will keep management intact in 16 countries across Europe that generate a relatively high proportion of turnover via services.
Those include Austria, Belgium, Denmark, Finland, France, Germany, Ireland, Luxembourg, the Netherlands, Poland, Portugal, Russia, Spain, Sweden, Switzerland and the UK.
Duncan Tait, senior executive veep and head of Fujitsu EMEIA – the first European to be elected to the board who was removed from that rarified position in December, and who had been in charge of the Americas division too – issued a prepared statement:
"In taking this next step to improve our operating model, Fujitsu is placing a greater focus on the countries in the EMEIA region that we have identified as being critical to our ambition to become more of a services-oriented company.
"Our evolving business model ensures that we can continue to best serve our customers, wherever they operate. The operational changes we are making will help us reduce structural costs and to secure a future in which Fujitsu's offering remain[s] relevant for our customers, providing value to our shareholders and our employees in the long term."
Third party sellers in the EMEIA channel account for roughly 80 per cent of Fujitsu's product sales in the region, though the company has struggled to convince system integrators of size to flog its services.
Fujitsu said it was "committed" to pursuing "socially acceptable solutions for affected employees" but company sources said that all 1,100 working in those impacted regions will be made redundant.
In the UK, Fujitsu is slipping back into cost-cutting mode by chopping up to 350 jobs in "finance, HR, product, Digital Technology Solutions and business operations".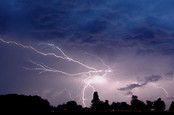 Outside of Japan, Fujitsu KILLS the K5 cloud with 'immediate effect'
READ MORE
The reduction is to "improve operational performance, profitability and competitiveness", Fujitsu said. The roles are expected to be removed during this calendar year.
According to the first nine months of Fujitsu's current fiscal year (PDF) ended 31 January, Fujitsu reported sales of ¥2.812 trillion (£19.12bn), down almost 4 per cent year-on-year. Profit for the period fell 7.2 per cent to ¥51.4bn (£34.9m) largely due to the biz model's "transformation expenses".
Revenue is forecast by Fujitsu to decline 4.8 per cent in total for this current financial year to ¥3.9 trillion (£26.6bn), and profit is expected to slide 35 per cent to ¥110bn (£748m).
Back in 2016, Fujitsu admitted it was planning to lay off 1,800 UK staff to reduce overheads. ®