Oracle's battle to keep from being left behind by cloudy competitors AWS and Google has taken an academic twist – it has stuck its name to a project assessing how cloud computing can be used for research.
The Exploring Clouds for Acceleration of Science (E-CAS), launched at the end of 2018, is funded with $3m by the US National Science Foundation and coordinated by the nonprofit computer networking consortium Internet2.
The aim is to see whether, and what, benefits there are for academia in an increased use of large-scale cloud computing, and whether commercial clouds are a viable option for research computing and computational science in a range of disciplines.
"Cloud computing has revolutionized enterprise computing over the past decade and it has the potential to provide similar impact for campus-based scientific workloads," Internet2 said in an overview of the work.
Initially, Google Cloud Platform and Amazon Web Services signed up to the project, with Internet2's FAQ saying that they had "agreed to commit significant resources to support the project".
Although it didn't give any specifics, Internet2 had said up to two more cloud providers "may be welcome to join the project if they can match the commitments of Google and AWS within the first 30 days of the project".
Among these are "minimum project coordination, project support and cloud credit requirements", and, according to Internet2, in the first phase of the programme each project is to be offered cloud support of up to $100,000 from one vendor. This is at least partially in the form of cloud credits.
And it seems Oracle has put its money where AWS and GCP's mouths are – no doubt wanting to make sure it is in the mix with the big-hitting rivals for a chance to get its claws into academia – since Oracle has this week announced its own participation in the scheme.
"Oracle is committed to ensuring that campus challenges are met, and the research and education communities are provided with the best technology to be successful," Jenny Tsai-Smith, vice president for curriculum development at Oracle, said in a canned statement.
The company's prss blurb also included a statement from Internet2 – of which Oracle is also an industry member – that indicated another possible reason Big Red was interested in joining the research project.
"[The E-CAS project] also aims at identifying gaps between cloud provider capabilities and the potential for what they could provide to enhance academic research; and provide initial steps in documenting patterns and leading deployment practices to share with the community," said Jamie Sunderland, Internet2's exec director of service development.
Whisper the words that will make us smile.... serverless apps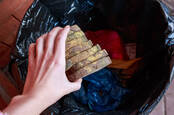 Hey cool, you went serverless. Now you just have to worry about all those stale functions
READ MORE
The main intention of the work, though, is to boost scientific discovery by looking at how commercial clouds can be integrated and optimised in an academic setting.
The programme hopes to encourage researchers to see the benefit of larger-scale commercial platforms for simulation and application workflows, and see how scientific workflows can use real-time analytics, machine learning, accelerated processing hardware, automation in deployment and scaling, and management of serverless applications.
The first phase of the E-CAS project – which closed for applications last month – will provide funding for six scientific and engineering applications and workflows with cloud computing allocations and resources for development and code migration. Of these, two will be chosen for a further year of work that the NSF said in a statement would "focus on delivering scientific results".
Each of the chosen projects will get an allocation of credits directly from a cloud vendor so they can "develop appropriate cloud architectures, test software, fine-tune performance, and then run the proposed workloads at scale within the execution period". ®