This article is more than 1 year old
You have the right to remain on-prem, but you should really head for the cloud, UK plod told
Some police keeping their feet on ground despite pleas from on high
Updated Six years after the UK government introduced its "Cloud First" policy, a load of police forces have continued to mostly keep their feet firmly planted on the ground, a survey has revealed.
Just over half of UK's 43 police forces responded to a Freedom of Information (FoI) request, and 13 per cent stated that none of their data and applications were "in the cloud". 71 per cent had sent anywhere between 1 and 25 per cent of workloads cloudwards, while only 4 per cent were in the 26 to 50 per cent bracket.
It's not great work, considering the directive for technology decisions is public cloud first. Not community, hybrid and certainly not private cloud. The British government does concede there may be "circumstances where the other deployment models are appropriate", and there are certainly occasions when the latest Azure or AWS lie-down would inconvenience the cops, but those failing to shift even one application is impressive.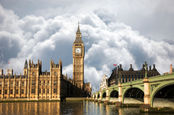 UK government's cloud spending hits saturation: Love of Microsoft endures
READ MORE
One force questioned had gone all-in on the public cloud (with restricted access, of course) and while 75 per cent retained some on-premises apps and data, hybrid and private clouds have proven popular in spite of Cloud First, claiming 21 per cent and 38 per cent respectively.
Yes, some forces use a combination of on-premises, hybrid, private and public. We probably need a new acronym for that.
There is, however, slightly better news for cloud vendors, including Citrix, which published the report. A good 88 per cent of respondents are considering investing in cloud tech (8 per cent weren't and 4 per cent didn't answer).
However, keep that Champagne on ice for the time being – 38 per cent have no intention of outsourcing or downsizing physical IT gear in favour of a cloud model in spite of government advice. The rest are either already in the cloud, or in the process (or planning) of getting there within the next 12 months.
There are plenty of cloud vendors keen for a piece of the squeezed police budget. The government is rather keen on the wares of Microsoft, although the Cloud First directive does not single out Redmond's stuff. It is also worth noting that Brit cops have only been allowed to stash their data in Azure since September 2017.
Similarly, it took until October 2017 for AWS's London Region to be selected to provide services to support UK Law Enforcement.
The Register asked the Home Office for its thoughts on the reluctance of some police forces to handcuff themselves to Cloud First, but we have yet to hear back. ®
Updated to add
The Home Office eventually got in touch to tell us: "We live in an age of rapid technological change and new capabilities are available to the police to help them work more efficiently and tackle crime.
"We're determined to support police leaders in creating a modern, agile and responsive police service but it is for forces themselves to decide when to adopt cloud services."
So that's all right then.