This article is more than 1 year old
You won't get Huawei with this, America! Chinese giant sues US government over 'unconstitutional' ban
Hardware maker asks Texas court to undo banishment of IT gear from federal networks
Huawei is suing Uncle Sam to overturn a ban on its communications hardware from US federal government computer networks.
The Chinese networking gear manufacturer claims its banishment is unconstitutional because it was unfairly singled out without a fair trial, and wants the decision reversed.
Specifically, on Wednesday this week, Huawei, as expected, went to the federal district court of Eastern Texas to request a permanent injunction against the ban, and a declaratory judgment that the proscription flouted the Constitution.
The ban was authorized by Section 889 of the 2019 National Defense Authorization Act [PDF], passed by last August Congress, which effectively bars US government agencies and their contractors from purchasing or using telecommunications equipment built by Huawei or its Chinese rival ZTE.
The fear, on the American side, is that Huawei could be, or has been, ordered by its overlords in Beijing to backdoor its products so that the Middle Kingdom can secretly spy on the West from afar. Huawei denies this, though, we note it can be compelled by its communist masters to assist China's spies in political and industrial espionage. Of course, Western nations also have their own laws that can force folks to cooperate with cops and g-men.
Huawei's 54-page complaint can be found here [PDF]. In it, the manufacturer's USA wing, based in Plano, Texas, names various government department heads, from Education Secretary Betsy DeVos to Veteran Affairs Secretary Robert Wilkie, as well as the United States itself, as defendants. It focuses on Section 889 in particular, alleging:
Section 889 violates at least three constitutional provisions: It violates the Bill of Attainder Clause by singling out Huawei for punishment—blacklisting it, impugning both its general reputation and its specific commitment to honoring the laws of the United States, and denying it any procedure through which it can clear its name and escape sanction.
Section 889 also violates the Due Process Clause by selectively depriving Huawei of its liberty — severely curtailing its freedom to do business, stigmatizing it by effectively branding it a tool of the Chinese government and a risk to U.S. security, and denying it any pre-deprivation legal process to confront the congressional charges against it.
And section 889 violates the Vesting Clauses and the resulting separation of powers by legislatively adjudicating Huawei to be "guilty" of an alleged connection to the Chinese government, and by implication a threat to U.S. security, rather than leaving it to the Executive and the courts to make and adjudicate any such charges.
As well as an injunction, the biz is also seeking any relief the court sees fit to award, including the costs of its legal bills. The White House had no comment in response to the lawsuit as we went to press.
"The US Congress has repeatedly failed to produce any evidence to support its restrictions on Huawei products," said the goliath's chairman Guo Ping in a statement. "We are compelled to take this legal action as a proper and last resort. This ban not only is unlawful, but also restricts Huawei from engaging in fair competition."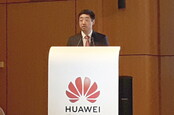 Huawei opens Brussels code-check office: Hey! EU've got our guide – love Huawei
READ MORE
Earlier this month, Huawei pleaded not guilty in New York to charges of conspiracy to steal trade secrets, attempted theft of trade secrets, wire fraud, and obstruction of justice, in the US, all of which is regarding the disappearance of a Tappy robotic phone testing system belonging to T-Mobile USA.
Meanwhile, Huawei and its CFO Meng Wanzhou are, separately, accused by US prosecutors of conspiracy and committing fraud arising from alleged sanction-busting business dealings with Iran. Both deny any wrongdoing.
And on top of all this, US Secretary of State Mike Pompeo earlier warned that Uncle Sam will no longer provide top-secret intelligence to countries that use Huawei equipment in their core networks, out of fear the hush-hush info could leak through backdoored boxes to Beijing.
Some nations, such as Germany, are happy to continue using Huawei's kit. The Chinese giant is working through a laundry list of security concerns Britain's cyber-spies found in its communications gear, and remains locked out of Blighty's sensitive networks for now. Australia, Japan, and New Zealand have rejected or warned against using Huawei 5G network gear to one degree or another.
Even if Huawei, which claims its technology is superior to Western competitors, manages to get its ban in the US scrapped by the courts, we imagine there will be at least some hesitation among government IT buyers to reach for the Chinese corp's sales catalog and put in an order during the aftermath. Which, of course, may have been the goal all along by elements within the US government: to send a message, at home and abroad, that the Chinese are not to be trusted.
Law experts watching the case reckon Huawei doesn't stand much chance of winning its battle, though. And if you don't believe them, just ask Kaspersky Lab.
Finally, the irony of an organization in China demanding a fair hearing is not lost on us. ®