This article is more than 1 year old
While this CEO may be stiff, his customers are rather stuffed: Quadriga wallets finally cracked open – nothing inside
This is the crypto-exchange that said only dead boss could unlock $137m in wallets
When Gerald Cotten, CEO of Canadian cryptocurrency exchange QuadrigaCX, died late last year, we were told no one at his company knew how to access the offline digital wallets storing his customers' digital dosh.
These "cold wallets," the biz said last month, "are highly encrypted and were kept off the QuadrigaCX server for security reasons. Gerry took sole responsibility for the handling of funds for QuadrigaCX and as such no one other than him can access the coins in the cold wallets."
No Gerry, no passwords to the wallets holding everyone's e-moolah, in other words.
Since Cotten's reported death, at the age of 30 while traveling in India, those left running the exchange have been keen to recover the CAN$184m (US$137m, £105m) in clients' crypto-cash thought to be residing in the aforementioned cold storage. In February, after receiving temporary protection from creditors from a Canadian court, QuadrigaCX said, despite weeks of toiling, it had been unable to recover "our very significant cryptocurrency reserves."
Those reserves now appear to be less significant than suggested. On Tuesday this week, Ernst & Young (EY), the financial powerhouse appointed by the courts to oversee QuadrigaCX's fate, published its third report revealing there's literally nothing to worry about – five of the six offline wallets in question were emptied in April 2018, about eight months before Cotten's death. And the sixth was emptied in December 2018.
"In April 2018, the remaining bitcoin in the Identified Bitcoin Cold Wallets was transferred out bringing the balances down to nil," EY's Third Report says, adding that the last transaction in the sixth wallet occurred on December 3, 2018 and its current balance is zero. According to a death certificate, Cotten died while traveling through Jaipur on December 9, leaving no written instructions on how to access his exchange's encrypted wallets.
The EY report also notes that the auditors have not found any formal financial records held by the company. To date, the outfit has been "unable to locate or provide any such records."
EY oversees a disbursement account that presently has CAN$24.7m (US$18.39m, £14m) in it that will eventually go to creditors. That pool was filled from piles of normal fiat money the exchange had on hand, assets, and similar sources, at the time it shut down last month. A court filing indicates that QuadrigaCX owes its 115,000 clients about US$190m total.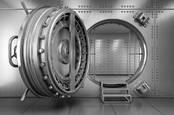 Crypto exchange in court: It owes $190m to netizens after founder dies
READ MORE
According to the report, the auditors have identified 14 other accounts "that may have been created outside the normal process by Quadriga." These accounts (and some deposits) are said to have been created internally without an associated customer and used for cryptocoin trading on the QuadrigaCX platform and also for trading to digital wallets elsewhere.
EY has identified three accounts at different cryptocurrency exchanges believed to have been operated by QuadrigaCX or Cotten. The auditing biz says blockchain records associated with the 14 identified accounts "indicate that certain cryptocurrency under Quadriga's control was transferred to other exchanges."
The accounting firm however cautions its investigation is still at a preliminary stage. In further developments:
The Nova Scotia courts have granted QuadrigaCX another 45 days of lawsuit protection to find customers' missing funds, meaning the biz cannot be sued by creditors demanding their money back until after April 18.
Cotten's widow, Jennifer Robertson, is seeking repayment to the tune of CAN$300,000 to cover her bankruptcy protection legal bills during this whole episode.
About a week ago, Kraken, another digital asset exchange, offered a reward of up to $100,000 for information that leads to a significant break in the case. The terms for the award are undefined and at the sole discretion of the company, making the bounty about as valuable and predictable as any cryptocurrency. ®