Veritas has said it will buy privately held analytics biz Aptare for an undisclosed amount.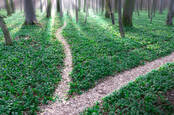 UK-based Veritas appliance support is being killed off
READ MORE
The backup outfit is itself owned by private equity house Carlyle Group and currently undertaking a massive shape-shift with the help of restructuring specialist Axil Partners.
Buying Aptare is a sign of growth for Veritas to set against product retirements, office space reductions, job transfers, layoffs and other dismal aspects of restructuring.
Aptare was founded in 1993 and has no recorded external funding. The founder, president and CEO is New Zealander Richard Clark. The company was a backup reporting company in 2009-2010 then eased into data centre infrastructure management with its own console software.
In mid-2017 it had around 100 employees, 1,000 customers and was profitable. The customers tended to be large enterprises, which is a good fit with Veritas's corporate customer base.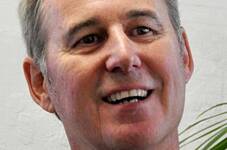 Aptare CEO Rick Clark
Aptare has an OEM deal with Hitachi Data Systems (now Hitachi Vantara) and the Hitachi Storage Reporter product used Aptare's StorageConsole 6.5 platform. Investment bank CitiGroup apparently uses its collector software agent across 60 data centres worldwide.
The firm provides unified backup and storage insights for heterogeneous IT environments across on-premises and hybrid-cloud environments. It supports hybrid cloud storage and backup systems and technologies such as OpenStack, software-defined storage and flash infrastructures.
Veritas, meanwhile, has said its Aptare buy will provide customers with visibility into their complete infrastructure – on-premises and in any cloud and a common reporting platform across tape, disk and cloud.
Veritas CEO Greg Hughes said: "With Aptare's IT Analytics, Veritas customers will now benefit from enhanced reporting and analytics across NetBackup and other third-party applications". ®