This article is more than 1 year old
IT guy at US govt fraud watchdog stole 16 computers from... US govt fraud watchdog
How agents tracked down half-inched Surface Pro slabtops to eBay store
An IT contractor for a US government fraud and abuse watchdog pleaded guilty on Thursday to stealing 16 US government computers.
According to prosecutors, Andrew Cheveers, 31, served as a techie for the State Department's Office of Inspector General (State OIG), where he held a security clearance and set up PCs for government employees.
The State OIG helps assess and mitigate risks to State Department personnel and facilities abroad. It also oversees contracts, grants, and foreign assistance programs; and it advises the State Department on IT security and management.
Justice Department prosecutors say Cheveers, between July 2016 and February 2017, stole as many as 16 Microsoft Surface Pro laptops belonging to Uncle Sam, and sold them online at sites like Craigslist and eBay.
An affidavit [PDF] from State OIG Special Agent Lloyd Rawls describes how the crime was revealed. In May 2016, State OIG bought 440 Microsoft Surface Pro tablet devices (512GB SSD; 16GB RAM; Windows 10 Enterprise) for $2,021 a piece.
State OIG's Information Technology Division began configuring the devices for distribution to OIG personnel and Cheveers was one of the contractors brought on to assist with the task, during the period between July and November 2016.
In February 2017, the State OIG conducted its annual equipment inventory, and found 16 devices that had been configured, but not yet assigned to anyone, were missing. After searching its offices, the agency opened an investigation.
'Inability to track IT assets'
According to the State OIG's 2018 report on management challenges and performance challenges, inventory management has been a problem at the State Department for years. "The Department's inability to track its IT assets prevents adequate oversight and puts the Department at risk of purchasing duplicate or unneeded software," the report says. "This is a longstanding and ongoing issue for the Department."
In his affidavit, Rawls said he interviewed an OIG IT manager in April 2017 who said Cheveers had been questioned about the missing tablets and denied knowing their whereabouts.
The State OIG then turned to trying to track the devices through their serial numbers, issuing a subpoena to Microsoft for any account information associated with the missing computers. The company provided data on two individuals, identified only by initials in court documents, who turned out to be unaffiliated with the government or its contractors.
Rawls recounts talking to one of the individuals, M.C., via telephone and being told the Surface Pro tablet in question had been purchased through Craigslist with cash.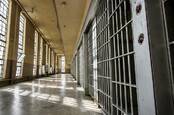 Data-nicking UK car repairman jailed six months instead of copping a fine
READ MORE
After presenting subpoenas to Craigslist, eBay, Google, PayPal, and Sprint, Rawls came to the conclusion M.C. hadn't been entirely truthful. His findings indicate that Cheveers received multiple electronic payments from M.C. who did business on eBay under the username surface_store using a virtual storefront named The Surface Store. Several of the devices sold bore State OIG property numbers and Microsoft serial numbers associated with devices purchased by the agency.
The surface_store eBay account was last active in early 2018 and its listings have since been removed from the site.
Having admitted his crimes in an Alexandria, Virginia, federal district court, Cheveers now faces up to a decade behind bars. He will be sentenced in June. No mention is made in the court filings of whether M.C. will face charges. ®