On Call Gather round, readers, as we have a good root in our On Call mailbag for this week's tale, fresh from one of your fellow techies.
This week, El Reg's tech support column meets "Ash", who tells us about his rather pointless low-cost trip to a foreign land.
"I was fairly new to a software house, with a customer overseas," said Ash.
"There was a performance problem with the newly-installed system: the developers blamed the customer's hardware, the customer blamed the software."
And so, Ash was asked to take a look – but in order to get to the customer, there were some strict rules about travel. They would book all the tickets, and Ash wasn't allowed an overnight stay.
"I set off from home at 04:00. At the airport, I got the first flight of the day," he told us.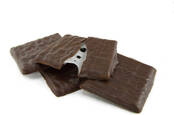 Customer: We fancy changing a 25-year-old installation. C'mon, it's just one extra valve... Only wafer thin...
READ MORE
On landing in the foreign land, he walked to the railway station for a train into the city.
After that, he had to wait before he could board the next train, as his ticket was only valid after peak hours – that was cheaper, after all.
Finally, Ash arrived in the customer's home town, where he was asked to take a "train-taxi" to the customer's office, which worked a little bit like Uber Pool.
"Taxis arrived, they asked everyone waiting where they wanted to go, and made round-trips to carry as many as possible in one go," said Ash. "This saved a few pennies over an ordinary taxi."
The problem was that none of the other passengers wanted to go anywhere the customer's office, so he had to wait until everyone else had been taken before the train-taxi would take him.
"I arrived at the customer just before 12:00," he said. Which was just in time for… lunch!
"All my contacts at the customer were away from their desks. Would I please wait?"
Eventually, a technical person appeared – it turned out no one had created an account for Ash in advance and it was his job to do that.
After ascertaining what permissions Ash needed, the technical bod went away to get the account set up, and Ash waited. And waited.
"I was still waiting when it was time to leave – or I would miss the pre-booked train back to the city, and the pre-booked last plane back to UK," said Ash.
"I arrived back home after midnight, having travelled for more than 20 hours, and done no work whatsoever. All in the name of keeping costs down."
When was the last time a short-sighted customer's penny-pinching got in the way of the job? And what measures have you gone to to control your project's finances?
Tell On Call by emailing our Vulture – and it might be featured next week. ®