Not a great day for Oracle: Top cloud exec jumps ship, analyst recommends cutting shares
Amit Zavery to join former Big Red man Thomas Kurian at Google – reports
---
Google has poached another of Oracle's top cloud execs with company veteran Amit Zavery joining his former boss Thomas Kurian at the ad-search behemoth - the latest blow to the Oracle's services ambitions.
Zavery was executive veep for Oracle's cloud platform and was the highest-ranking officer in the firm's cloud division following Kurian's sudden exit in September 2018.
Just a few months later, Kurian confirmed he was moving to Google Cloud and would be taking over as CEO from Diane Greene in January.
It now appears that one of his first decisions as leader has been to poach Zavery, who has been with Big Red for more than two decades.
According to Reuters, Zavery left Oracle last week, and started at Google Cloud as a vice president of engineering on Monday, although he has yet to change his LinkedIn page, and his listing on Oracle's site remains active.
Zavery joined Oracle in 1995 as a software engineer on the video server product team, before moving to Oracle consulting and the database group, then eventually switching to the cloud team.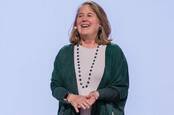 Pick three people you think will replace Google Cloud CEO Greene, then forget them – because it's Thomas Kurian
READ MORE
There, he has been responsible for developing applications for cloud customers, pushing integration between app services and emerging tech like blockchain.
Zavery will reportedly lead Google's Apigee API management platform team, which came out of a $625m acquisition in 2016.
The now ex-Oracle man will apparently also be responsible for helping Google add to the tools platform, which lets businesses develop applications for staff and customers.
The new hire comes just weeks after it was revealed that moneybags investor Warren Buffet had ditched a £2.1bn stake in Oracle just a quarter after buying it.
"I felt I still didn't understand the business... I don't think I understand exactly where the cloud is going," he said. "I've been amazed at what Amazon has done, and now what Microsoft is doing as well, but I just – I don't know where that game is going."
Oracle likes to say – very vocally – that it is chasing these two companies (as is Google), but its success in the cloud is the subject of much debate and scepticism.
Amid plateauing cloud revenues, Oracle recently rolled together reporting of figures for SaaS, PaaS and IaaS, and for cloud and on-prem licences, widely seen as a tactic to obfuscate progress, or lack of, in the cloud.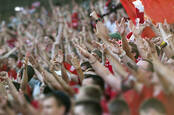 Oracle's priorities for 2019? Repeat this handy mantra: Applications! Automation! Integration!
READ MORE
Oracle is due to report its next financials on Thursday this week, but was yesterday downgraded by an analyst at Nomura, who moved it from a Buy to a Reduce and lowered the target price from $53 per share to $42, on the grounds that Oracle's rate of $10bn in buybacks per quarter "can't last forever".
"While the company is rewarding shareholders with its capital return program, we believe ORCL is significantly underinvesting in R&D compared to peers at the expense of revenue and operating income growth, while also limiting its opportunity to participate in transformative M&A," wrote Christopher Eberle.
The database firm is also facing down two lawsuits that claim it exaggerated cloud revenues and used threats and poor on-prem support to boost sales.
Oracle declined to comment, and Google had not responded to a request for comment at the time of writing. ®