Innovators are losing the battle for people's trust and facing a kickback where technologies are banned before they have been fully discussed, according to the tech lead at the UK's data watchdog.
"We're living in an age of anger... people feel disempowered, unhappy, marginalised and not listened to," Simon McDougall told attendees at a data protection conference in London today. "We're losing a battle for trust among everyday people."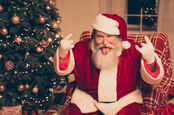 Merry Christmas, you filthy directors: ICO granted powers to fine bosses for spam calls
READ MORE
McDougall – who joined the Information Commissioner's Office last year in a newly created position focused on technology policy and innovation – said that it was critical that organisations recognised the imbalances of power when they think about privacy.
Citing an ICO survey that found only 15 per cent of people had a high level of trust in social media firms, he said there had been a huge about-turn in the way people saw companies compared with the idolisation of tech firms in the mid-2000s.
He emphasised that the fact calls to "Delete Facebook" didn't have a widespread effect doesn't mean people aren't unhappy with the way organisations use their data – rather, it means they don't feel they have a choice. "Acquiescence does not equal trust."
Some of the major problems the sector is facing with trust is the prevalence of "false choices and clever design", said McDougall. "The 'agree' button is one of the biggest lies on the internet... This is not consent, this is not notice."
However, the thrust of his keynote was to push innovation, saying that the ICO wanted to support creators – but warning that innovators were "losing the battle" for people's trust because they had failed to bring the "right people" along with them.
The end result is that organisations, companies and regulators are facing a crisis point, and people are increasingly going to push back where they can, said McDougall.
As evidence, he pointed to ICO stats that found some 22 per cent of people are using ad blockers, and this increases to 44 per cent for those aged between 18 and 24, while privacy complaints are up 113 per cent.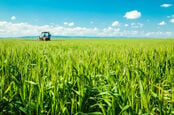 GM crops are good for you and the planet, reckon boffins
READ MORE
The ICO staffer also argued that calls for new regulation were proof there has "been a failure" from organisations that haven't kept people on side as they developed new products. If people trusted organisations, they wouldn't ask for such actions – but at the moment, they feel like this is their only option, he opined.
"I do worry, in the end, we are moving towards [a] GM food [type] kickback," he said. "In the UK, we didn't have a debate about GM food; we went straight from moral and press panic to banning it... we didn't have a discussion."
The same could happen now, in any sector, McDougall said, whether that is AI chatbots in financial services, facial recognition in policing or in genome research. But the ICO man positioned this as an opportunity to lay out the pros and cons, and unsurprisingly pitched his organisation as the ones to lead that debate.
"We have to engage with the issues with society, and new technology," he said. "My role is an effort [for the ICO] to be on the front foot, and engaged."
Elsewhere in his keynote, McDougall did stress that the ICO had various "sticks" – in addition to the carrot he dangled in his main argument – such as new powers over the directors of nuisance call firms.
He added that the ICO was "not happy" with what it saw in the adtech industry – it held a closed-door discussion event on the subject last week – but that it was "trying to behave in a thoughtful way" initially.
Other work for the year includes the rollout of the body's so-called regulatory sandbox, which opens for applications in a few weeks, and guidance on use of the blockchain, cookies and anonymisation of data, which will update documents the ICO produced in 2012-13. ®
Similar topics