Capita today did what Capita does best: confirmed yet another round of "cost competitiveness initiatives" to chop out even more people, cut real estate, and squeeze suppliers. Predictably, the stock exchange loved them for it.
Calendar '18 was "year one" of CEO Jonathan Lewis's transformation programme to improve the fortunes of a bloated business that he admitted was overly "complex" in structure and had its fingers in too many pies.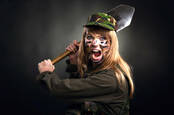 UK defence secretary ponders £50m hit to terminate Capita recruiting contract
READ MORE
Today Capita updated the London Stock Exchange on financial progress under new leadership, and talked up cultural and commercial aspects of changes already made and those pending.
First up, the numbers. Everyone's fave outsourcing badass turned over £3.918bn, down 5 per cent year-on-year, but accounting for businesses exited – there were five – revenue came in at £3.868bn.
The Software division was down 1.3 per cent to an adjusted revenue of £396.4m. Here, Capita said the decline was due to the ending of the NHS24 Scotland contract and a drop in Secure Solutions that is aimed at emergency services.
The unit was once a hodge-podge of 29 "siloed" businesses – that's what happens when you grow via acquisition – but unspecified "structural and operational changes" had addressed this, Capita claimed. It has also built a "development base" in India to offshore application development "at a lower cost base".
Government Services – support services including IT, HR and back-office functions – declined 13.5 per cent to £745.5m. Capita valued the central and local government services market at £6.7bn annually and growing 3 per cent a year.
"However, the local government market for large outsourced contracts is declining with a significant drop-off in the number and size of opportunities coming to market and existing clients choosing to end contracts early and take services back in-house," Capita said.
"Brexit is still affecting the volume of new policy initiatives by Government departments, resulting in fewer new opportunities for private sector contractors."
The IT & Networks division reported adjusted revenue of £404m, down 2.7 per cent, "due to contract losses and lower volume in managed It solutions and enterprise services", Capita said.
Plans to improve include consolidating separately run entities into a "single IT and Networks" biz. Capita said it will "simplify" the current services catalogue, and invest in its data centre and cloud services.
The non-IT divisions fared similarly badly. People Solutions – a suite of HR stuff including screening, performance management and payroll services – declined 4.3 per cent to £498.3m, and Customer Management shrank 4.2 per cent to £794.2m.
During the year, Capita offloaded Supplier Assessment Services, ParkingEye, Capita Specialist Insurance Services, Projen, Medicals Direct Group and REI Health for a combined £400m. This was part of CEO Lewis's ambition to go back to basics. Capita also raised £701m through a rights issue.
The outsourcing giant previously highlighted contract challenges, and today claimed it was rebooting its troublesome Recruiting Partnering Project deal – which El Reg has extensively covered – and claimed to have "improved quality processes and other operational service delivery levels" in the disastrous Primary Care Support agreement.
Lewis said today the company also eked out £70m worth of savings in 2018 during "year one of our multi-year transformation", which "fixed the basics and [we] are firmly on track".
Operating model overhaul was a "major step forward", he said, but "will also take some time to become truly embedded".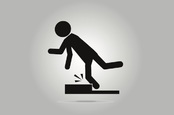 NAO probing Capita's sickly £700m GP support gig
READ MORE
But a Capita CEO's work is never done, and Lewis identified £175m of "cumulative savings" for 2019 including "reductions in general and administration, IT and property expenses"; "centralising" more procurement and "driving value for our £1bn external spend with suppliers"; and "increasing offshoring and automation".
Investors were pleased – as they often are when companies announce plans to purge costs – and Capita's share price edged up by more than 4 per cent.
Admin expenses at Capita fell to £932.1m in 2018, down from £1.472bn. This left operating profit at £34.9m versus an operating loss of £420.1m in the prior year. Finance costs of £72m would have wiped out this profit but Capita got a boost from the net proceeds of disposals (£309.7m), leaving it with a profit before tax of £272.6m.
Net profit crossed the line at £273.5m after an income tax credit – yep, it paid no tax. In 2017, Capita recorded a loss of £527.1m when all of its troubles were laid bare. ®
Similar topics