We'll help you get your next fix... maybe, we'll think about it, says FTC: 'Right to repair' mulled
Federal Trade Commission will turn Fault-finder, Tinker, Customize this summer
---
America's trade watchdog says it will soon mull over and potentially propose rules to protect folks' right to repair their phones, tablets, and PCs, among other things, without voiding warranties or breaking the things.
The FTC this week announced it was seeking research and comments from the public in advance of a workshop event it was planning for July 16.
That event, titled "Nixing the Fix: a Workshop on Repair Restrictions," will take a close look at how companies are preventing their customers from being able to fix and tinker with their own devices, typically with threats of warranty voiding or just straight up blocking people with glue, custom screws, and sealed boxes.
In particular, the FTC said it will be looking into whether manufacturers that limit or restrict the ability to repair equipment are acting in violation of the Magnuson-Moss Warranty Act, a 1975 law that outlines the obligations companies have to explain and uphold their warranties and the legal rights customers have.
"The workshop will discuss some of the issues that arise when a manufacturer restricts or makes it impossible for a consumer or an independent repair shop to make product repairs and whether such restrictions undercut the Warranty Act's protections," the FTC says of the July event.
The ability for citizens to repair and modify their own hardware has become a hot-button issue in recent years as vendors from Apple to Microsoft have increasingly used manufacturing techniques and casing materials that make it more or less impossible for anyone who doesn't have the vendor's own specialized equipment to open up and repair their phones, tablets, and other gadgets.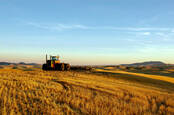 US Copyright Office suggests 'right to repair' laws a good idea
READ MORE
Proponents of "Right to Repair" measures, such as DIY company iFixit, have argued that not allowing people and indy repair shops to fix equipment, without voiding the warranty, is a violation of warranty laws and consumer rights.
While the smartphone, tablet, and PC markets have largely been the focus of right-to-repair campaigns, other groups, such as farmers, who wanted to repair their own tractors, have also come out in support of right-to-repair protections.
Not surprisingly, iFixit was firmly in support of the FTC's plan to hold a workshop on the subject.
"The Magnuson-Moss Warranty Act, which goes way back to 1975, forbids companies from voiding warranties on their products just because the owner modified or repaired said product themselves," iFixit noted.
"Many companies attempt to scare their customers by plastering 'warranty void if removed' stickers all over their devices. But these stickers are unenforceable. More importantly, they're illegal." ®