This article is more than 1 year old
The HeirPod? Samsung Galaxy Buds teardown finds tiny wireless cans 'surprisingly repairable'
It is easy to make itsy-bitsy tech without spaffing glue all over the place
Having previously flung scorn at the Apple AirPods, the iFixit team has turned its spudgers on Samsung's wireless earpieces.
Following the S10's disappointing 3 out of 10 for repairability and the frankly disastrous 0 out of 10 awarded to Apple's cable-free wonders back in the day, hopes were not high. However, the gang were pleasantly surprised with what they found.
Armed with a spudger prong and Philips screwdriver, the team swiftly made their way into the internals of headphones with little drama – a far cry from the razor action required for Apple's product.
Once inside, the team were delighted to find batteries which, while unlikely to be found on the shelves of a local hardware store, should be available online. The lack of destruction required to get to the power source also meant that swapping the power cells out is a possibility when the time comes.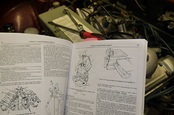 Granddaddy of the DIY repair generation John Haynes has loosened his last nut
READ MORE
At 200 milliwatt-hours, the Galaxy Buds have more than twice the capacity of Apple's AirPods. The charging case is also an improvement in the non-destructive dismantling stakes, being held together with clips and screws. However, power is a little down – Samsung's bud box only affords an extra 1.03 watt hours, compared to Apple's 1.52.
The Galaxy Buds, overall, scored an impressive 6 out of 10 for repairability. The team declared them "the most repairable wireless earbuds we've ever seen", praising the ease of disassembly, sparing use of glue and the potential for battery replacements - in the earpieces at least.
Points got knocked off because of the potential for cable damage through careless prying and the use of solder rather than connectors in the charging case.
However, if owning something that stands a decent chance of being fixed rather than dropping another £159 on a fruit-based alternative appeals, then Samsung has done well in the wireless headphone stakes, at least. ®