Huawei Technologies USA, the Plano, Texas-based arm of the Chinese telecom giant, was sued in Missouri on Thursday over an alleged phone explosion.
The lawsuit was filed in Cape Girardeau, Missouri, south of St. Louis, in the name of the father of an unnamed female minor said to be the victim of the accident.
"On December 24, 2018, the phone was in the plaintiff's pocket when it suddenly exploded and burst into flames seriously and permanently injuring the plaintiff," the complaint claims.
The phone cited is a Huawei Ascend XT2 H1711, a model that debuted in 2017. The complaint claims the plaintiff "suffered serious burns, permanent disfigurement, extreme physical and mental pain and suffering, physical immobility after the phone exploded, substantial medical expenses and diminished quality of life."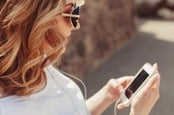 Sudden explosion in reports of exploding phones
READ MORE
The court filing goes on to assert that the phone was defective due to its propensity to catch fire. It claims Huawei was negligent for failing to take reasonable care in designing its phones and in not putting in short circuiting and voltage spike protection.
No supporting evidence has yet been made available through court filings; such documents typically come at a later stage of court proceedings.
Mobile phones have a habit of burning up – most famously the Samsung Galaxy Note 7 – because lithium-ion batteries aren't always manufactured with enough care to contain the stored energy they hold. Research into safer chemistry has been going on for years with no commercially practical results yet.
Attorneys for the plaintiff were not immediately available. Huawei also did not respond to a request for comment.
The lawsuit seeks damages to be determined later but the amount is expected to be at least $25,000.
Huawei last week sued the US government for banning its equipment from being used in federal agencies over security concerns. The company also faces a fight to avoid the extradition of its CFO, Meng Wanzhou, from Canada to the US to stand trial for alleged trade secret theft. ®