This article is more than 1 year old
Juniper grabs controller, inserts code, gets ready to play some SONiC Mania on its switch
Welcome to El Reg: Come for the video game references, stay for the open-source networking news
US networking specialist Juniper is setting up its switches to support SONiC (Software for Open Networking in the Cloud) – an open-source toolkit developed by Microsoft to run the plumbing of its Azure cloud platform.
The switch controller software uses the Linux kernel, was built on Debian, and provides a wide range of network functionality, including BGP routing and remote direct memory access (RDMA). More importantly, it offers standardised APIs that make it possible to use a single management platform across hundreds of different switches and different ASICs. In other words, you can run SONiC on all different models of equipment, and control them in the same way via the APIs, turning it somewhat into an abstraction layer.
"The integration of Juniper's platforms with SONiC shows the company's commitment to open networking," said Yousef Khalidi, CVP for Azure Networking at Microsoft.
The announcement is not surprising: Juniper has been a proponent of disaggregating software from hardware for a long time, having ported its JunOS suite to Open Compute Project (OCP) switches way back in 2014. The company is responsible for several open-source projects, including OpenContrail (now Tungsten Fabric).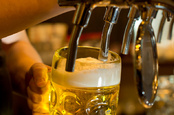 Before you slink off to the pub, be sure to patch these 19 serious vulns in Juniper Networks kit
READ MORE
Microsoft contributed SONiC to OCP in 2016, and the platform has been steadily gaining new followers: today, the partner ecosystem includes networking vendors like Broadcom, Cisco, Dell, Marvell and Mellanox (soon to be part of Nvidia), to name a few.
Earlier this week, Big Switch Networks announced it created a fully-fledged open network OS by combining SONiC, its own Open Network Linux and the Free Range Routing (aka FRRouting) protocol suite.
"At Juniper Networks, we recognise how important open programmability is to our customers, already evidenced in our support of OpenConfig, Open/R and P4," said Manoj Leelanivas, chief product officer at Juniper.
"To continue this support, we're excited to announce the native integration of Juniper's platforms with SONiC to offer hyperscale data center customers another option in data centre architecture." ®