This article is more than 1 year old
Dell EMC refreshes Unity arrays with splash of Skylake and NVMe
Get array with you
Dell next month will refresh the Unity mid-range storage array line with Skylake Xeon processors and NVMe – the latter as expected after the firm's plan was revealed by The Register back in November last year.
According to our sources, data reduction capability is "vastly improved" through better deduplication and compression.
The new products will make their public debut at Dell Technologies World in April at Las Vegas and we understand the numbering scheme for the new arrays is 380, 480, 580 and 680. Other details are scant - for now.
Launched in May 2016, Unity replaced the VNX range. The Unity dual controller array combines file and block access and is available in four hybrid disk and flash models: the 300, 400, 500 and 600. Dell announced the 350F, 450F, 550F and 650, four all-flash products, back in May 2017.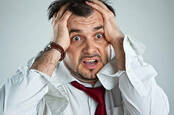 Dell EMC and more HPE arrays embrace storage-class memory
READ MORE
We learned in November 2018 that persistent memory in the form of SCM was an incoming technology on PowerMAX, as was NVMe (both drives and fabric), and we also anticipated back then that both mid-range arrays – SC and Unity – would therefore have SCM support added to their operating systems, and that it would happen before the end of 2019.
We also revealed at the time that the firm – which is currently in the middle of a massive multi-year storage line slimdown after the $67bn borg of Dell and EMC in 2016  – was adding NVMe drives and fabric across its entire storage portfolio.
Once the full specs are unveiled we should have better insight into whether the shift will help Dell EMC fend off encroaching attacks from other suppliers. ®