This article is more than 1 year old
Hey, US taxpayers. Filed your taxes? Good, good. $500m of it is going on an Intel-Cray exascale boffinry supercomputer
Well, that Knights Hill 2018 dream didn't work out, so let's shoot for 2021 instead
Intel will, as expected, provide the processors for the US government's exascale-grade Aurora supercomputer, due to be deployed in 2021.
The contract to build the 1,000 peta-FLOPS beast – that's a machine capable of crunching a quintillion floating-point math calculations per second – will run to $500m, with Chipzilla providing the Xeon x86 CPUs and Cray the surrounding Shasta system architecture.
The super will be Uncle Sam's first publicly known exascale computer, and will be operated by the Department of Energy's Argonne National Laboratory, based just outside Chicago. While Argonne is known for its work on non-weaponized nuclear physics, it also performs studies in a bunch of other areas. As such, we're told, Aurora will be put to use running a range of simulations, from predicting how patients will respond to experimental drugs to the performance of organic solar cell materials.
This is, as far as we can tell, Intel's second attempt at providing components for America's first publicly known exascale machine. Chipzilla's moderately esoteric Knights Hill processor – a member of its high-end many-core Xeon Phi chip family – was supposed to power a $200m 180-PFLOPS Cray-built Aurora, due to go live in 2018.
However, that deadline has been and gone, Knights Hill was axed, and the unpopular Xeon Phi gang was sent back to the drawing board. Intel was given time to rework its offerings to bring a revised Aurora up to 1,000 PFLOPs of performance by 2021.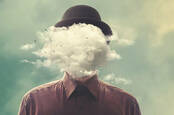 Europe's scheme to build exascale capability on homegrown hardware is ludicrous fantasy
READ MORE
And so, Intel and Cray are today back with good ol' 64-bit x86 Xeon Scalable Processors with discrete Intel-designed GPUs to accelerate matrix math, and presumably CXL interconnects, plus Optane DC non-volatile memory.
"Achieving Exascale is imperative not only to better the scientific community, but also to better the lives of everyday Americans," said US Secretary of Energy Rick Perry in a canned statement.
"Aurora and the next-generation of Exascale supercomputers will apply HPC and AI technologies to areas such as cancer research, climate modeling, and veterans' health treatments. The innovative advancements that will be made with Exascale will have an incredibly significant impact on our society."
Meanwhile, other nations are racing to power up their own publicly disclosed exascale systems, notably Japan's Arm-based Post-K, and China's homegrown Tianhe-3.
The world's number one and two fastest known supercomputers right now are the 144-PFLOPS Summit and the 95-PFLOPS Sierra, both US Dept of Energy machines and both powered by IBM Power CPUs, Nvidia GPUs, and Mellanox networking gear.
Check out our sister site, The Next Platform, for the full story and analysis on Aurora part deux. And no, it won't run Crysis. ®