Almost 4,000 computers have been cut from public libraries in England since 2010, with some 680 internet-connected machines lost in the past year.
The figures, collated from Parliamentary information sources by UK Labour's shadow digital and culture team and published by Huffington Post, show the extent of budget cuts on local services across the country.
In England, there were 30,967 computers in libraries in 2017-18, an 11 per cent drop from 2010-11. Job centres have slashed 352 computers in the past year, with just 6,409 remaining in 2018.
In Scotland, there was a 6 per cent decline in the number of computers in public libraries since 2010-11, to 4,545. In Wales, however, there was an 11 per cent increase, to 3,152.
The overall decline in publicly accessible computers comes amid a greater push for government and other essential service providers, such as banks, to digitise their services to cut costs.
It is also despite technical problems that activists already say should make organisations think twice about online services.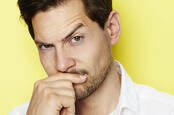 Watchdog sceptical UK.gov's Universal Credit can handle 8.5m benefits claimants
READ MORE
MPs have warned that banks need to address their IT resilience as they suffer widespread outages while closing high street branches, and the government's efforts to produce a digital-first identity assurance scheme have fallen flat.
Meanwhile, the troubled and much delayed rollout of the Universal Credit benefits system has been repeatedly rounded upon, with the most recent assessment from the Public Accounts Committee casting doubt on whether 4 million legacy benefits users could be transferred to the programme.
A Freedom of Information request from HuffPo found that some 462,000 people needed help from friends, family, the job centre or a charity to apply for Universal Credit online since it was launched.
Tom Watson, Labour's shadow secretary for digital, said: "Public library and job centre closures are causing a crisis of cuts to public computers. This is a digital exclusion double-whammy."
This opinion was echoed by Tim Leech, chief executive of WaveLength, a charity that aims to reduce poverty and loneliness through technology. He said that cutting publicly accessible computers had the effect of "excluding people by taking away the point of access".
"I've got people who are walking 10 miles to go and use a computer in a library so they can get their housing and benefits, or get out of a domestic violence refuge," he said. "To not have that service available there is just abysmal as far as I'm concerned."
A statement from the Department for Work and Pensions argued that there were 7,000 computers in job centres across the UK and that all job centres had free Wi-Fi.
"While 98 per cent of Universal Credit claimants make their claim online there is support for people who need extra help. Staff are on hand to help people to claim and we can give support over the phone or through a home visit where needed." ®