Vote Leave Ltd, the company behind a cross-party campaign to bring the UK out of the EU, must cough up a £40,000 fine for spamming hundreds of thousands of text messages to Brits in the run up to the national referendum.
On Tuesday, the Information Commissioner's Office punished Vote Leave after determining the biz, set up by political strategists Matthew Elliott and Dominic Cummings, broke the law by dispatching 196,154 texts promoting its aims with links to its website.
The UK's data watchdog couldn't find any evidence that recipients of the messages had agreed to receive the spam, as required by Blighty's electronic marketing laws.
Vote Leave had claimed the SMS shot was all above board, and that the contact details were obtained from people who had asked for more info via its website, from people who entered a football competition, and from anyone who responded to its promo pamphlets. But it admitted it had deleted this evidence, along with the phone numbers the messages were sent from, and details on the volume of messages sent and received.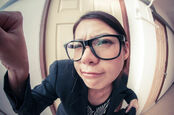 Watchdog slams political data slurpers' 'disturbing disregard' for voters' privacy
READ MORE
The level of fine is noteworthy given past penalties imposed by the ICO against companies that sent larger volumes of dodgy stuff: £75k for 1.5 million texts and spams; £80k for a firm that sent one million messages; £45k for 700k marketing mailers.
"Spam texts are a real nuisance for millions of people and we will take action against organisations who disregard the law," said ICO director of investigations, Steve Eckerseley.
"Direct marketing is not just about selling products and services, it's also about promoting an organisation's aims and ideals," he added. "Political campaigns and parties, like any other organisations, have to comply with the law."
Last month, Brexiteer Arron Banks' insurance biz Eldon was fined £120k for dodging direct marketing rules. ®